NKUST Won 3 Gold and 1 Silver in the 2022 TSAA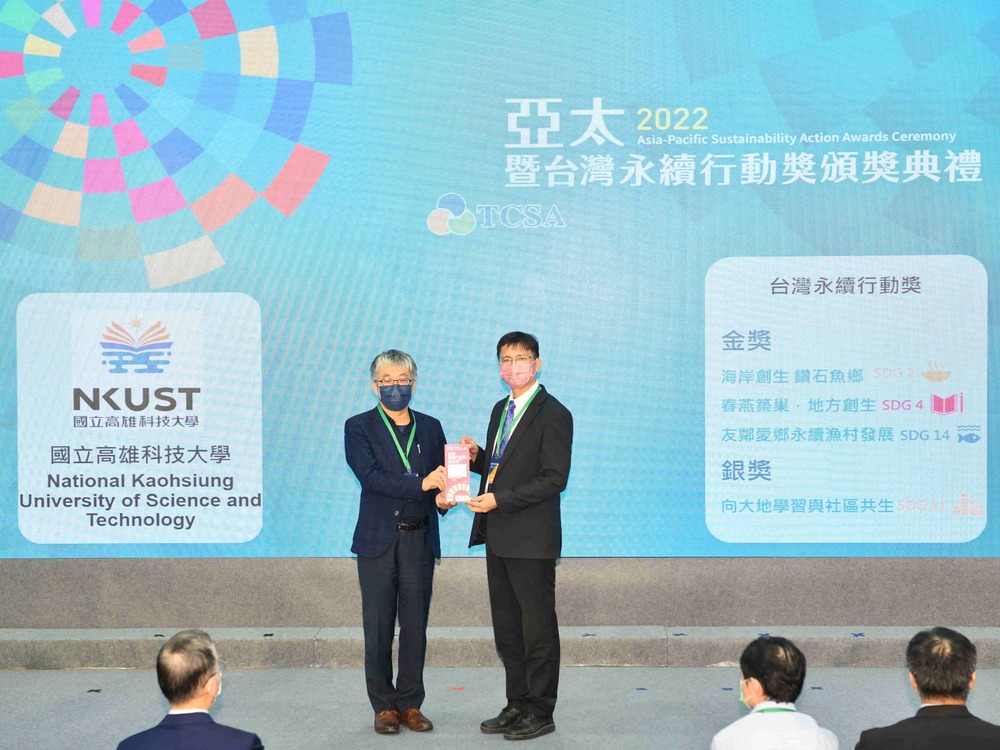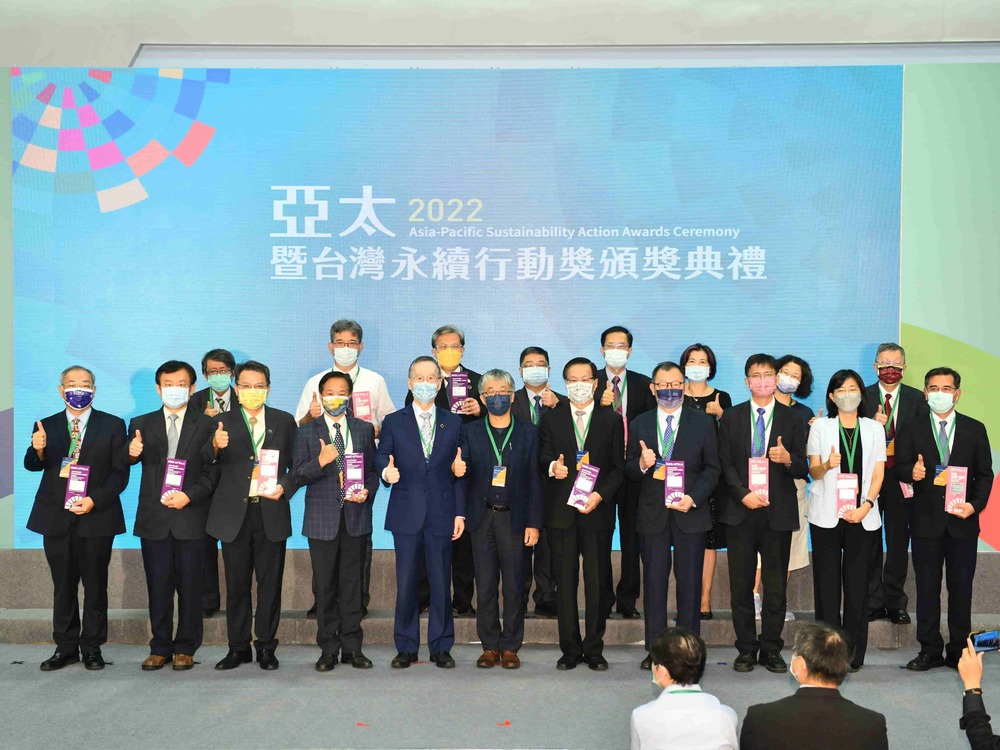 Release Date 17 August 2022 Mandarin
The University put years of effort into pushing the development of its USR projects, and this work has been fabulously successful.
The Taiwan Institute for Sustainable Energy (TAISE) held the 2022 Taiwan Sustainable Action Award (the 2022 TSAA) Ceremony on August 12.
The University has four USR project teams competing in the university category of the 2022 TSAA. The USR project teams won three Gold and one Silver medal in the university category.
Three of the four teams won gold medals:
(1) SDG 2 Zero Hunger: Revitalizing Yung An Fishing Village: A Project to Develop Innovative Local Products (Yung An USR Project)
(2) SDG 4 Quality Education: Yanchao-Placemaking: the Departure for Modern Agriculture (Yanchao-Placemaking Project)
(3) SDG 14 Life Below Water: Lin-Jia Friendly Fishing Environment.
In the SDG 2 Zero Hunger and SDG 14 Life Below Water, two USR projects even won the only gold medal respectively.
For SDG 11 Sustainable Cities and Communities, Living in a Peach-Blossom Xanadu: A Resilient Township Transformation Project for Kaohsiung Mountain Areas (Township Transformation Project) won a silver medal.
On Aug 12, Vice President Lee, Jia-Hong, co-project head of "Township Transformation Project," attended the ceremony and received awards for all winning USR project teams.
The University has participated in the TSAA competition for three years and received a total of 5 gold, 2 silver, and 2 bronze. This year, the University became the biggest winner, receiving three gold and one silver.
In recent years, the University focused on executing social responsibility projects to revitalize remote villages.
The four USR projects covered issues across agriculture, fisheries, and disaster prevention and have introduced the concept of SDGs into actual practice. These project teams were not just drawing a new blueprint for local communities but provided innovative business strategies. The teams expected that their projects could narrow the gap between small towns and cities.
In the future, the University will continue to review local issues, integrate local resources, and promote regional industrial development. It aims to cultivate talents with the spirit of humanistic care and international mobility to realize sustainability in society and align with global development goals.
What is TSAA?
The 2022 Taiwan Sustainable Action Award (2022 TSAA) has four categories: university, hospital, government, and NGO. Each project team will lay out their plans based on the goals they selected from the UN's 17 Sustainable Development Goals (SDGs). However, only SDG 5 Gender Equality and SDG 16 Peace, Justice, and Strong Institutions have no project teams applied for this year.
TCSA and TSAA
TAISE has held Taiwan Corporate Sustainability Awards (TCSA) since 2008 and TSAA since 2021, hoping to galvanize industry, government, academia, and research centers to take action in sustainable development. By working altogether, all institutes can jointly expand and promote social responsibility in all corners of lives in society to positively influence everyone.
Further Reading
---
A New Eco Pool in Duona Elementary School Complete
---
NKUST USR Project: Lin-Jia Friendly Fishing Environment Educate Children Fishing Sustainability
---
Yung An USR Project Selected As Highlight Stories on USR EXPO
---
Yanchao-Placemaking Project on 2021 USR Online EXPO
---
Translated/Edited by Jess Lin