Two NKUST USR Projects Wins Awards as Highlight Stories on USR EXPO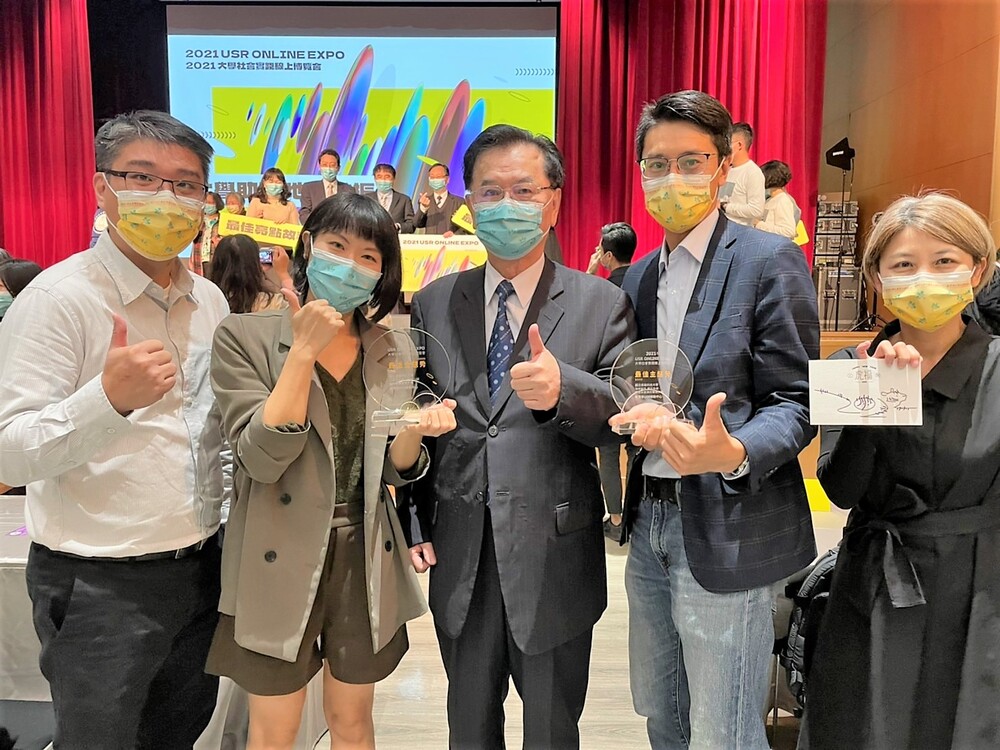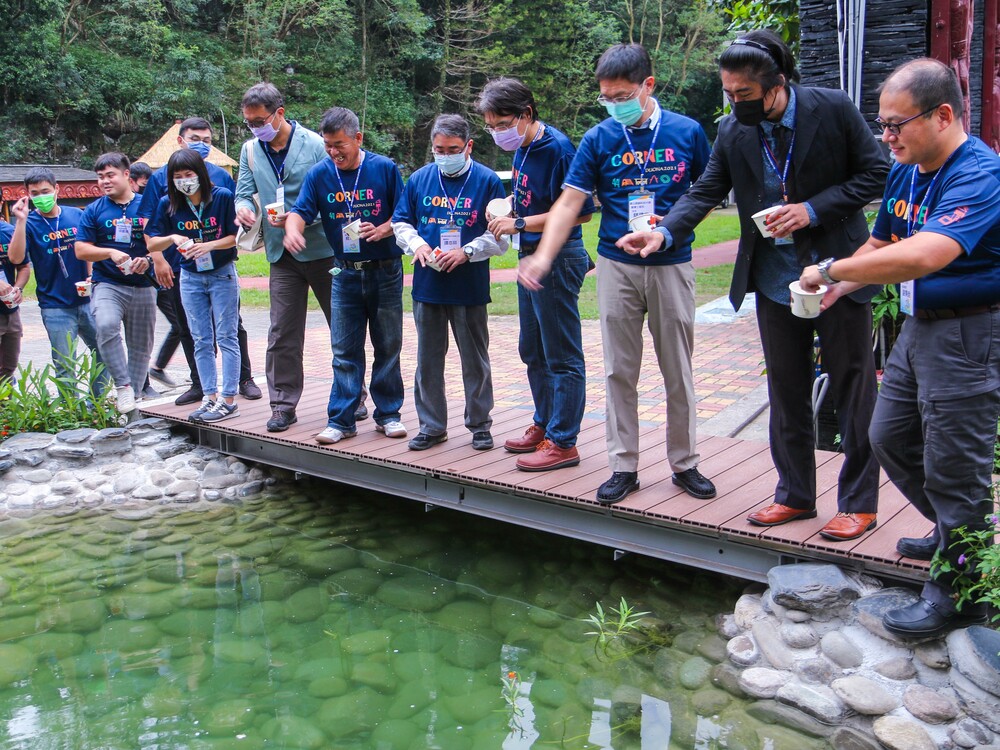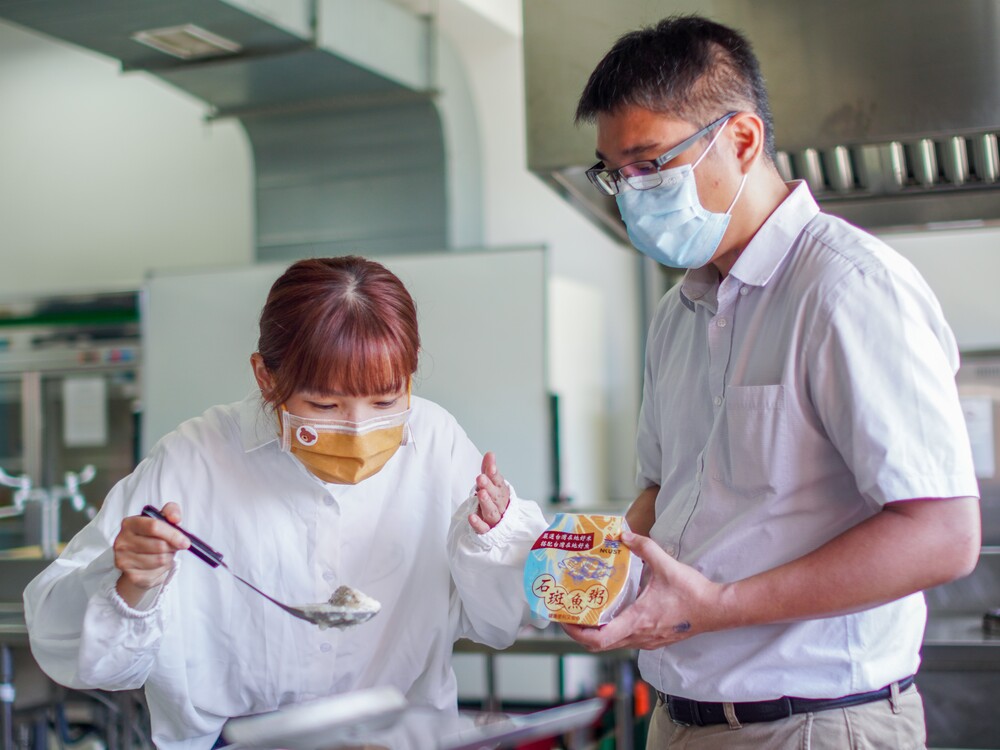 Release Date 14 January 2022 Mandarin
Every year the Ministry of Education holds a USR EXPO to showcase all USR projects across the nation and give awards to the top twelve USR highlight stories. Two NKUST USR project videos were selected and awarded as USR highlight stories at the 2021 USR EXPO on Jan 5.
These two videos were "Living in a Peach-Blossom Xanadu: A Resilient Township Transformation Project for Kaohsiung Mountain Areas (Township Transformation Project; 安居桃花源.港都山線韌性城鄉營建計畫)" and "Revitalizing Yung An Fishing Village: A Project to Develop Innovative Local Products (Yung An USR Project; 海岸創生 鑽石魚鄉 – 高雄永安漁村實踐計畫)."
Construction Engineering Department (CE) formed the Corner Team (角映義築團隊) to conduct the Township Transformation Project for six years. To fulfill SDG target goal 15.4 and ensure the conservation of mountain ecosystems, they complete one mission per year.
In 2021, the team built an ecological pool in Duona Elementary School (多納國小) in Maolin District. The case not just built an eco-pool in the elementary school but also brought education on environmental protection and disaster prevention to the local community. Thus, apart from building an ecological pool, they installed tiltmeters on buildings to obtain precise data and ensure the stability of school buildings.
The team conducted a thorough investigation of the strata, and they noticed an adjacent stratum that leaned inward the campus. If it collapsed, it would trigger a landslide. Therefore, CE cloud-based disaster prevention team installed tiltmeters that could send real-time data to a cloud system. Everyone could look it up from their smartphones and even receive warnings immediately.
The Duona Elementary School case was the sixth case the Corner team accomplished. Before this case, they have successfully finished cases such as Southlink Hospital (南迴醫院) in the Taitung County, Guangfu Experimental School of Ecology (光復實驗小學) in Cigu District, Tainan City, Taoyuan Jian Shan Elementary School (建山國小), and Maolin Junior High School (茂林國中) in Kaohsiung City.
The two USR projects, one deep into the mountain area - Township Transformation Project, and another close to the sea area - Yung An USR Project presented the beauty and struggle of remote villages. Their USR project videos exhibited how the university can work and grow with the community.
Check out our Township Transformation USR video!
Further Reading
---
A New Eco Pool in Duona Elementary School Complete
---
Eco Pool in Duona Elementary School to Complete Soon by Corner Team
---
Yung An USR Project Selected As Highlight Stories on USR EXPO
---
Two Student Chefs Bag Award at 2021 Passadena Creative Seafood x Baking Contest Final
---
Seafood Science Department (DSFS)
---
---
Overlooking the mountains, Hiking in the mountains, and Protecting the mountains
---
Translated/Edited by Jess Lin