2023 TSMC Day at NKUST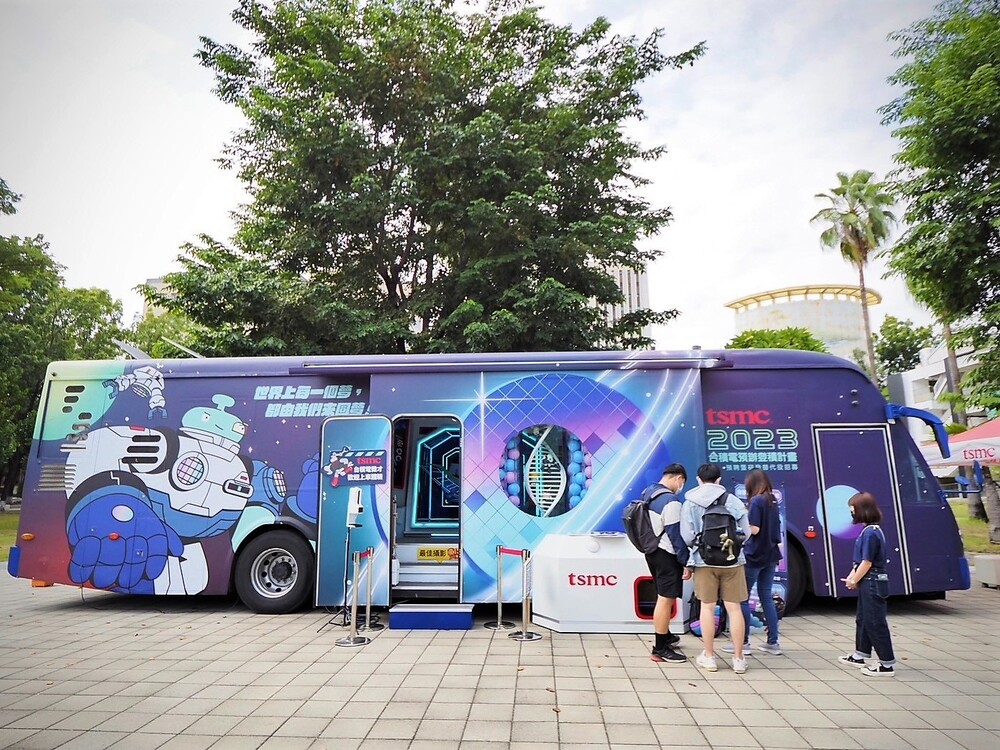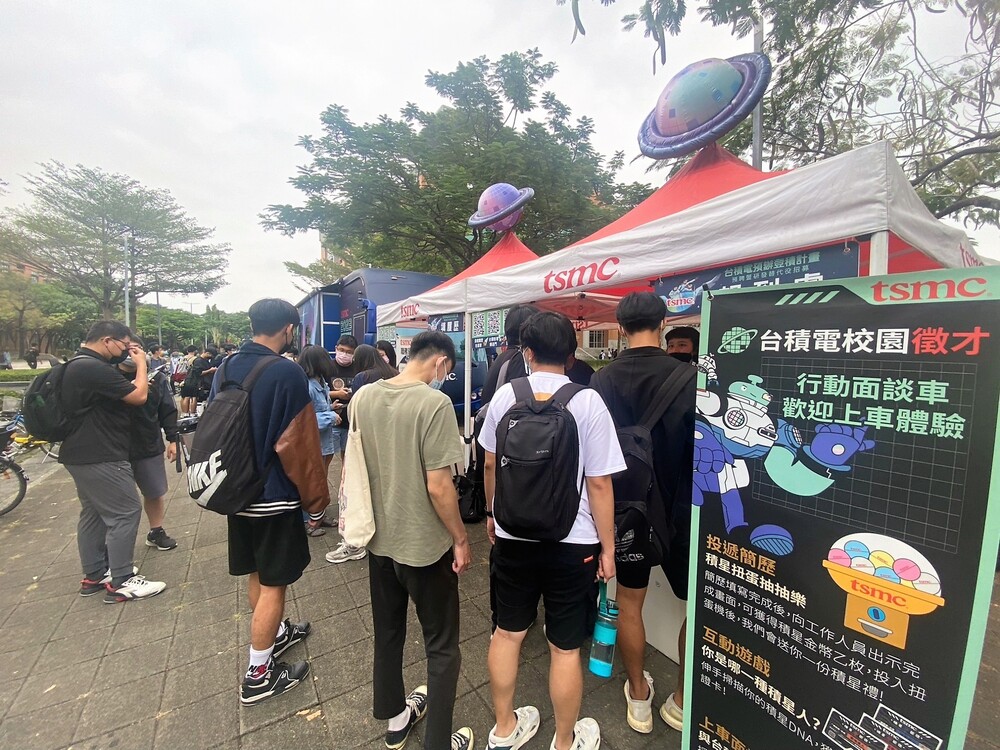 Release Date 28 Oct 2022 Mandarin
As the demand for tech talent continues to increase, companies are keen to recruit graduates to work in the semiconductor industry. Taiwan Semiconductor Manufacturing Company (TSMC) launched a "2023 TSMC Day" recruitment program for young talent at First Campus, Jiangong Campus, and online on Oct 24 and 25.
On Oct 24, the TSMC mobile recruitment bus parked on the boulevard right in front of the library at First Campus. The next day, it parked before Hi-Life Mart at Jiangong Campus. In two days, TSMC also arranged activities and prizes to attract students.
In addition, if students sent their resumes to TSMC before TSMC Day, they would be interviewed by TSMC senior management immediately. Students who submitted their resumes on the spot could join the event to take a lottery draw to win gift prizes.
Apart from TSMC's uniquely designed postcards, the biggest winner could bring a set of PlayStation 5 home.
From September to mid of October, TSMC held five online recruitment briefings to give students a brief understanding of the jobs, the company, and the industry.
Marian Lee, Dean of Alumni Service and Career Development Center, stated, "Most of our graduates have acquired the necessary skills for the workplace, and their excellent performance in the workplace represents a mature training system established by the University. The 2023 TSMC Day could help students of engineering departments explore whether TSMC's culture and core values meet their expectations. On the other hand, TSMC could identify qualified and suitable candidates."
The 2023 TSMC Day welcomed the class of 2023 with graduate or doctorate degrees from diverse academic backgrounds to submit resumes.
All interviews will begin in November, and any students who have completed their interviews before Dec 26 can join the lottery draw for a GOGORO electric scooter.
If students pass the TSMC interview, they will receive job offer letters at the beginning of 2023 and start working right after graduation.
Once students start working at the TSMC, they will receive an enrollment prize of NT$100,000.
All students interested in the TSMC special recruitment are recommended not to miss the opportunity.
For more information, please refer to https://bit.ly/3utaSLY.
Further Reading
---
---
---
Translated/Edited by Jess Lin