2022 TSMC Day at NKUST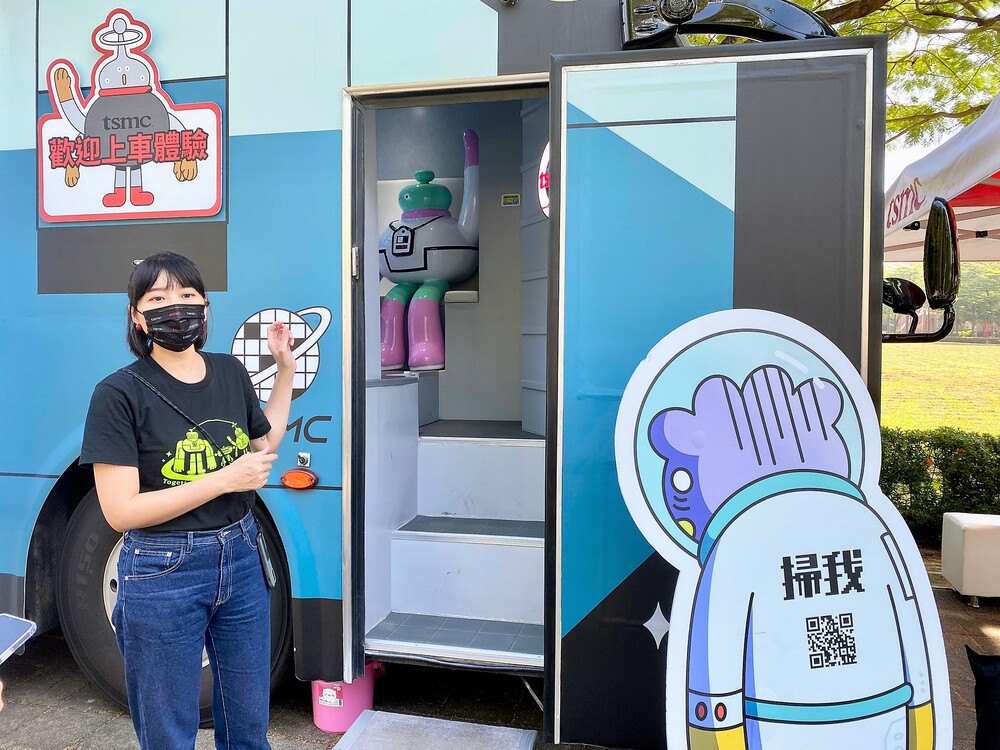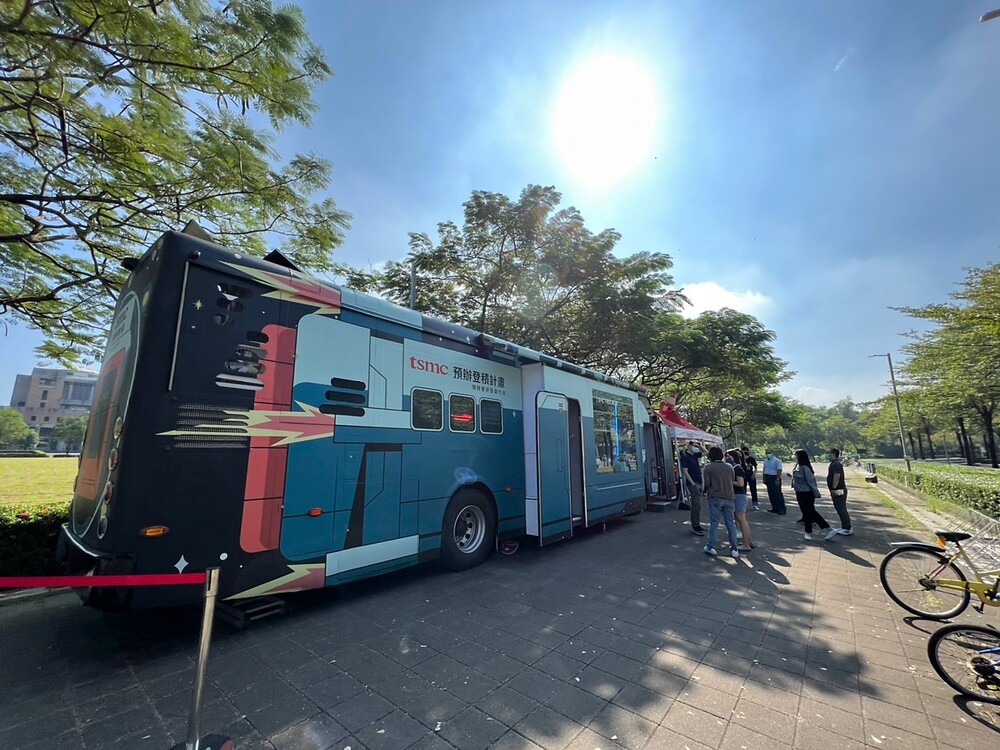 Release Date 28 October 2021 Mandarin
The world-leading foundry Taiwan Semiconductor Manufacturing Company (TSMC) was on the prowl for top young talent. On Oct 27, it sent a mobile recruitment bus to hire students from NKUST.
TSMC mobile recruitment bus parked at First Campus for two days, and it has attracted students from the rest campuses to join the event. Over 300 students were joining the on-site interviews inside the bus. TSMC recruiters were impressed by the pro-active attitude of our students.
Taiwan's economy has continued to prosper despite the Covid-19 pandemic. For tech companies, their demand for tech talents also soars as well in these two years. TSMC is looking to scoop up the cream of Taiwan's talent pool, giving recruiters of other semiconductors under pressure.
TSMC Day went on Oct 27 and Oct 28, and the TSMC mobile recruitment bus parked on the boulevard right in front of the library, attracting attention from students walking by.
Inside this mobile recruitment bus, recruiters provided career consultation services and an AR game to engage students in the event. Students who won the game could even receive a gift.
On Oct 28, TSMC hiring managers and senior students introduced the company and relevant job contents to NKUST students and took their questions. Through this event, students have the opportunity to familiarize themselves with the industry in advance.
TSMC held this recruitment event in the hope of recruiting 1,500 students, and it's primarily seeking candidates with a graduate degree.
"Once passed the TSMC interview, graduate students can join TSMC research projects even before they are deciding on their thesis topics. The project, indeed, helps me understand the industry at an early stage," says Hsu, Chin-Yuan (許晉源), a graduate student of Electrical Engineering Department.
NKUST has been continuing to cultivate students familiar with their skills and apply their knowledge during internship programs. These efforts have made our grads sought-after candidates among domestic firms.
"Every year, we have 1,000 students joining internship programs, and many firms also take this opportunity to reserve talent."
Alumni Service and Career Development Center (ASCDC) Chair Marian Lee said: "It takes years with thousands of our grads efforts to build such a good image to industries, who see our new grads as excellent as their predecessors. Every year, we have over 1,000 students joining internship programs, and many firms also take this opportunity to reserve talent."
NKUST is always doing its very best to seek opportunities working with corporates like TSMC to hold joint recruitment events at campuses. All hiring companies can recruit talents from NKUST while striving to improve in their industries.
Further Reading
---
---
Translated/Edited by Jess Lin