【Announcement】Remote Learning Starts for Campus Safety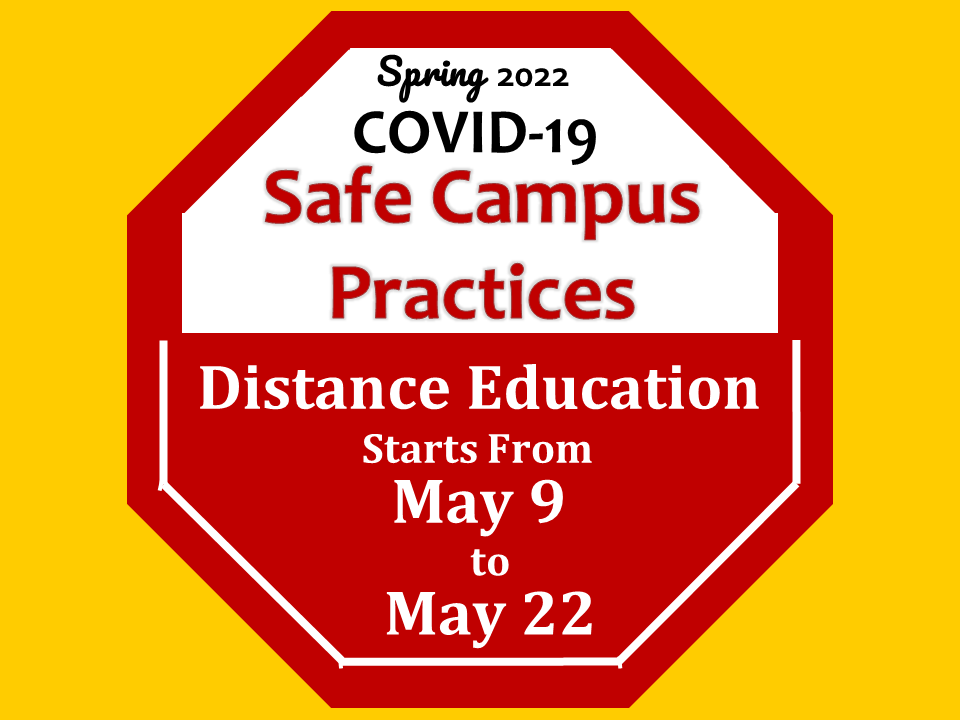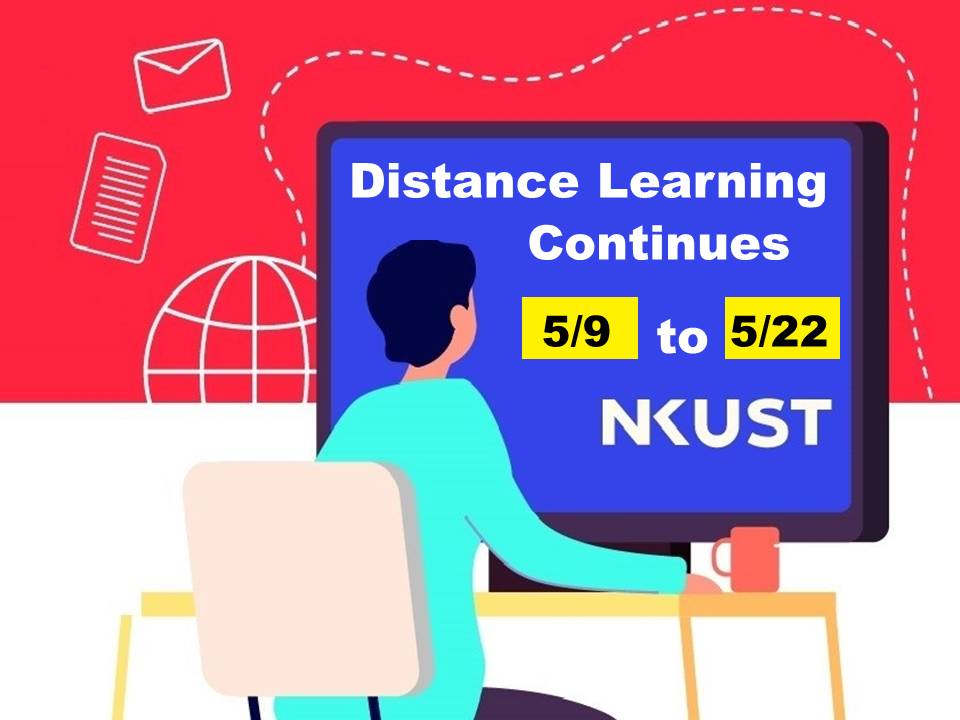 Release Date 6 May 2022 Updated Date 9 May 2022 AM 08:45
*Stay tuned for all the COVID-19-related notices on Campus News.* Check #University pandemic operations plan at the bottom.
Since the atmosphere becomes tense these days, NKUST will start remote education from May 9 to 22. We will resume in-person classroom instruction on May 23. Staff will continue working in their offices, but some may work in other designated campuses to limit the number of people in the same office.
The following information is to help support students and faculty members during this transition.
The following information is to help support faculty members to conduct courses on NKUST online learning platform (MOOCs):
1. DE notifications need to be delivered to students: Instructors shall log in to MOOCs to export students' contact emails and send course DE notifications to students of classes. How to export students' contact emails from MOOCs, please refer to this website.
2. DE notification needs to be announced on MOOCs: Instructors shall post detailed information on DE on the "Announcements" section of the course on MOOCs to make sure students have a better understanding of the change.
NOTE: DE detail information should include an online learning platform that will be used for the course.
3. How to keep a record of instructor's online teaching:
(1) Instructors may record your teaching videos while using Google Meet or Microsoft Teams.
(2) Instructors who cannot use the function of recording meetings on the above tools may use the software EVERCAM to record their teaching videos. Evercam tutorial videos, please refer to this video.
4. Supporting Policies for Students and Faculty Members, please refer to the announcement under the further reading.
Sources of Policies
Instructors who conduct DE must have to abide by the MOE policy at the bottom, pay close attention to students' course participation, explain to students how their performance will be evaluated clearly, and keep relevant records of their online lecturing for assessment basis. Related online tool guidelines, please refer to this website:【OAA】Distance Learning Guide.
The Teaching Services Division of OAA (Chinese): ext. 31152; email: sunny614@nkust.edu.tw.
Further Reading
---
MOE's Notice Governing Exercises for Colleges' and Universities' Suspension and Resumption of Classes in Response to COVID-19 and Teaching Adjustments for the Epidemic Prevention Response Measures
---