NKUST USR's Community Revitalization Project Competition is Open to Register!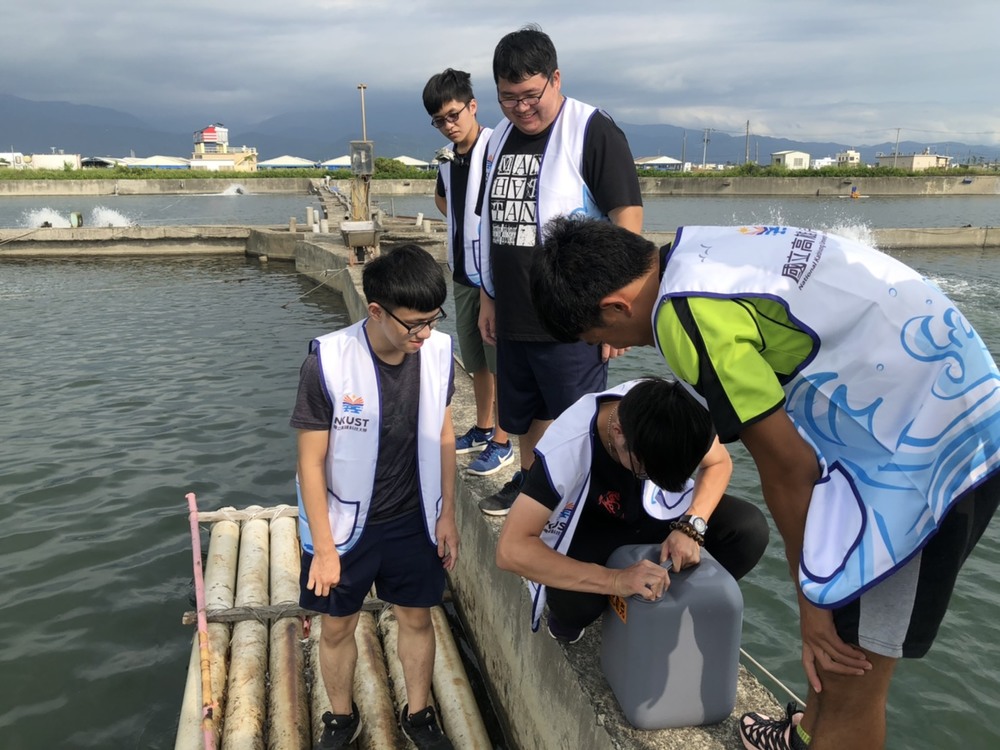 Release Date 13 August 2021 Mandarin
NKUST's USR project "Lin-Jia Friendly Fishing Environment" is one of four Ministry of Education USR projects that involve international cooperation.
The USR project team has been dedicated to revitalizing local businesses and creating economic benefits for local communities for years. In addition to ongoing tasks, the project team is preparing to host a "Community Revitalization Project Competition (關懷偏鄉提案競賽)" this October.
The host has continued to develop fund-raising activities to inspire green energy businesses and NKUST alumni supporting the competition. The registration of the competition is now open and welcoming university students from Taiwan and Japan to present their best ideas.
The USR project was carried out at the Linbian Township (林邊鄉) and Jiadung Township (佳冬鄉) in Pingtung County, where the communities faced problems with population decline, outdated production process, and a glut in the supply of local products.
In the past tasks, the team provided a series of workshops for residents and intended to gradually expand the areas to turn them into future tourist spots. This year, the project team holds a project plan competition in the hope to gather new perspectives from the brightest minds in Taiwan and Japan to make a vital makeover.
Contestants are required to submit creative plans that can be applied to local communities and solve their problems. They will go through three rounds of group competitions. Winners of each round will receive prize money, but only winners of the final receive a champion prize. In the second round, each winner group of the first round will receive a project executive fund of NT$ 100,000 to execute their ideas in local communities.
The project team invites local stores, green energy companies, and NKUST alumni to be co-sponsors or supporters of this competition. Some local fisheries shops join the sponsorship by donating 5 percent of their product sales as a contribution to their communities.
Domestic consumers can purchase their fisheries products via the NKUST USR project website to support local shops and allow their hometown to make a change.
NKUST will continue to attract support from corporates, organizations, and civic groups to help the USR project and boost the economy in rural areas.
To register for the Competition or know more details, please contact Ms. Chen of the NKUST USR project directly by phone ex. 23135 or email to nkustusrfvc@nkust.edu.tw.
Further Reading
---
USR Project: Lin-Jia Friendly Fishing Environment
---
---
Translated by Jess Lin