Asian Development Bank and the University of Philippines Make Return Visit to NKUST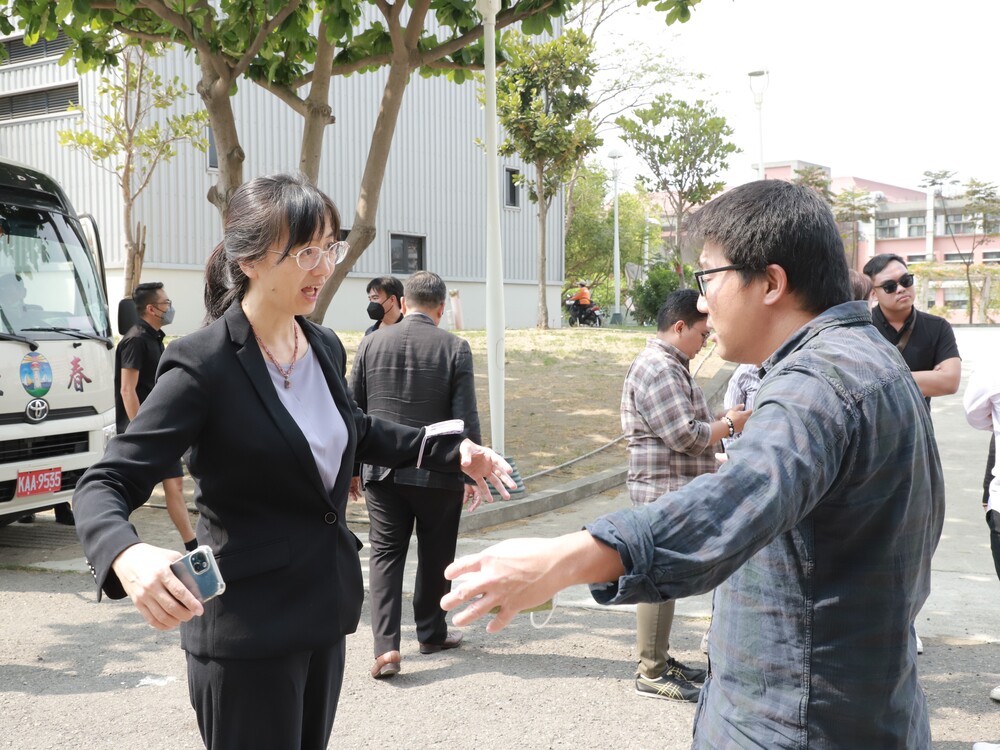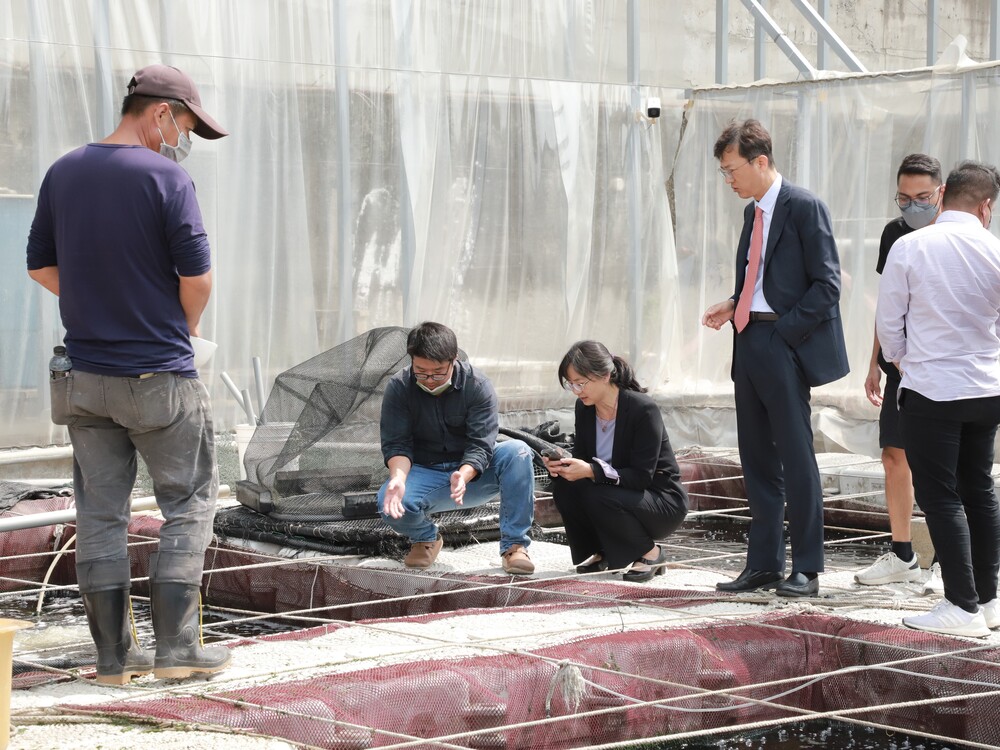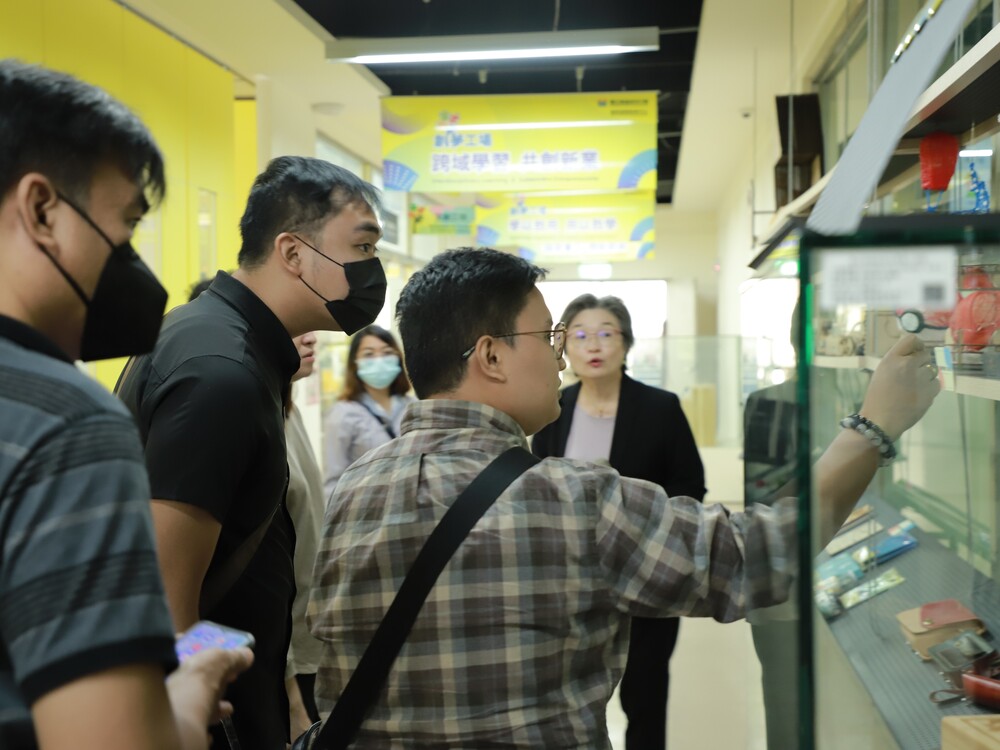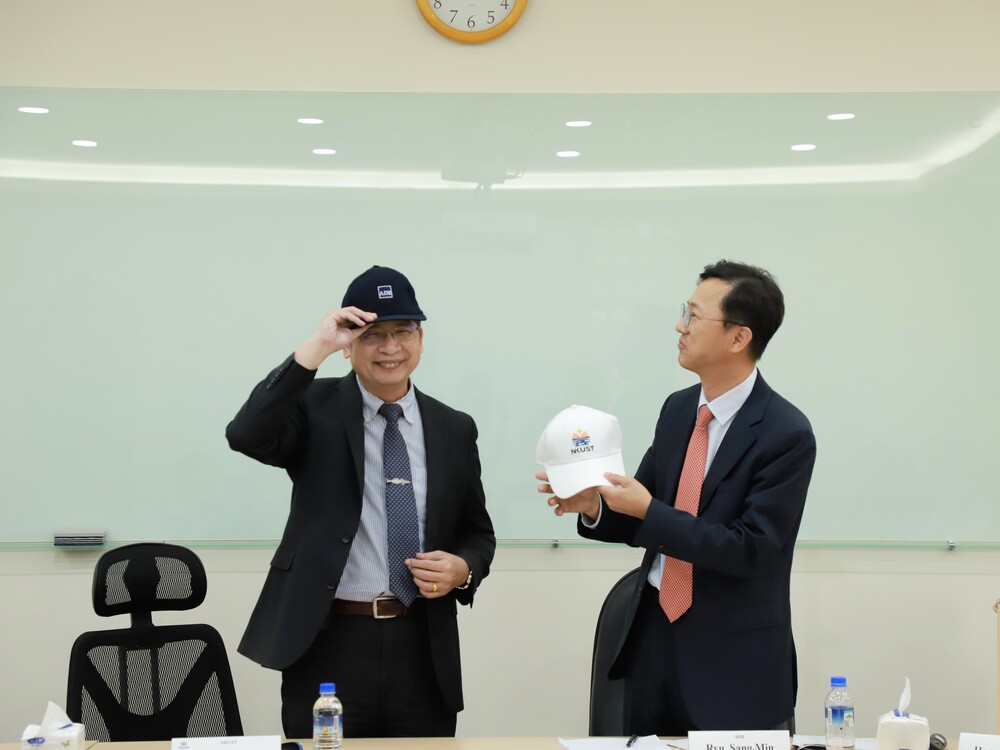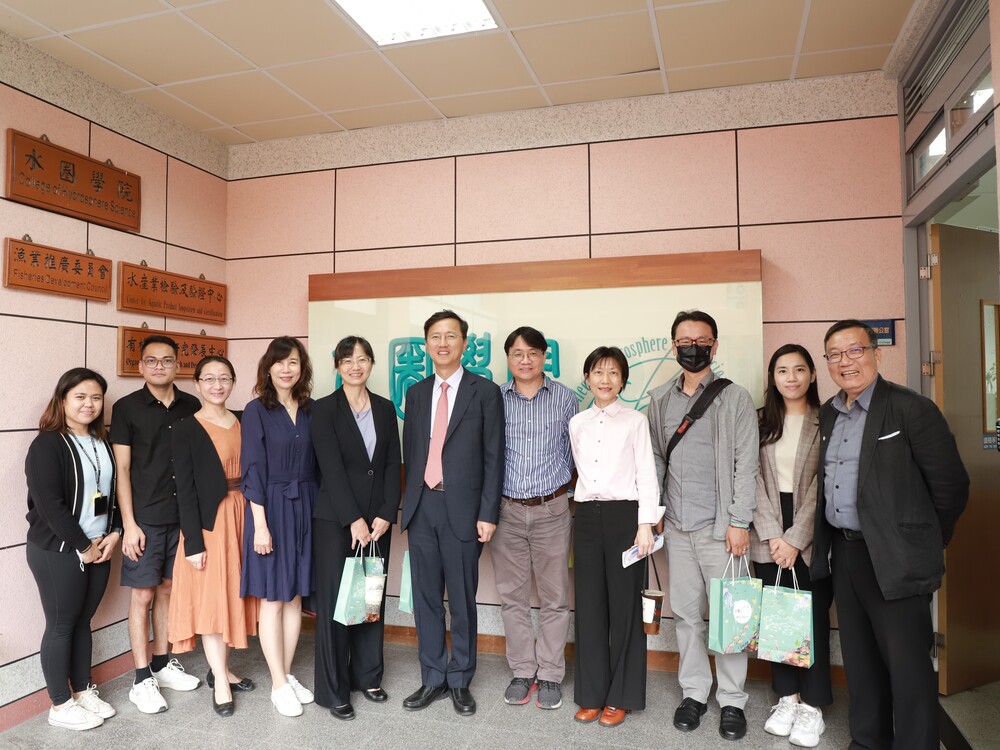 Release Date 2 Apr 2023 Mandarin
Sangmin Ryu, Executive Director of the Asian Development Bank (ADB), and Hsu-Juan Hou, Director's Advisor of ADB, led a delegation to NKUST on March 27. The University arranged a campus tour for the ADB delegation to visit the First Innovation Lab (創夢工場) on the First Campus and many innovative research results in seafood processing and aquaculture on the Nanzih Campus.
The University has devoted abundant resources to USR projects relating to regional revitalization and Sustainable Development Goals (SDGs) sustainable issues. Lin-Jia Friendly Fishing Environment USR project, which was conducted by the University, was the best example concerned with the development of local communities and connected international exchanges.
ADB is one of the key international organizations that Taiwan participated in. ADB Executive Director Sangmin Ryu recognized Taiwan's education, economics, trade, and SDG development. He expected to see NKUST faculty and students perform excellently in international arenas.
In Feb, NKUST President Yang, Ching-Yu, also the president of Edu-connect, led a delegation team with around 40 high-level officials to visit the Philippines. Apart from visiting the partner school, the University of Philippines (UP System), their first leg was to visit the headquarter of the Asian Development Bank in Manila.
Amid the rapidly developing international situation, Taiwan has a strong political and economic foundation, leading advantages in industrial technology and educational level. Compared to other ADB member countries in the region, Taiwan should strive to play a more critical role.
To meet this end, the University actively expands educational and research exchanges with industrialized countries, and President Yang is also actively connecting resources from Southeast Asia countries. This includes building close ties with the UP System and NKUST alumni in Southeast Asia countries in order to guide more teachers and students to expand their research capacity to neighboring markets.
The ADB has 68 member countries, with 49 located in the Asia-Pacific region. Most of the Asia-Pacific member countries are struggling with economic issues and suffering from the impact of climate change.
Only five member countries and regions are listed as economically advantaged countries, and Taiwan is one of them. This highlights Taiwan's valuable advantages and also represents Taiwan's responsibility for regional development and sustainability.
The service provided by the ADB includes financial services to sovereign or non-sovereign countries or institutions, as well as consulting and technical assistance projects. In addition, with ADB's 2030 plan, services such as innovative technologies and integrated solutions are provided on a country-by-country basis. Therefore, in addition to financial resources, supporting and guiding industrial technology is also a major focus.
A delegation from the ADB and representatives from the UP System visited the University on Mar 27. In addition to visiting the largest innovation and entrepreneurship education base in southern Taiwan, the First Innovation Lab at the First Campus, they also exchanged viewpoints with faculty members from the Office of Industry-Academia Collaboration, College of Management, Business Intelligence School, College of Marine Commerce, and College of Hydrosphere Science.
The delegation was impressed by the optimized aquaculture cultivation techniques developed by the University. They were particularly amazed at the cultivation techniques of high-value fish species such as grouper and the sustainable and healthy cultivation technology using photosynthetic bacteria to improve the aquaculture environment. For ADB member countries that still need to improve their development levels, enhancing agriculture and fishery technology is also critical to advancing regional development.
Dr. Eing-Ming Wu, Edu-Connect Executive Director, stated that universities and colleges in Taiwan should not only implement various USR projects that align with SDGs domestically but strengthen their international exchanges.
Take the exchange between NKUST and ADB as an example. NKUST President Yang, Ching-Yu led faculty and students to visit the ADB headquarter in Manila and, in return, showcase the University's academic achievements during ADB's return visit. Their exchanges demonstrated the University's proactive attitude towards good governance.
It not only allows universities to fulfill their sustainable responsibilities but also enables them to take on the role of global citizens by expanding their reach beyond Asia onto the world stage.
Further Reading
---
---
---
Edu-Connect Southeast Asia Association(Edu-Connect)
---
Translated/Edited by Jess Lin