EE Signs MOU with Auden OTIC Lab to Boost Research of Industrial Control System Security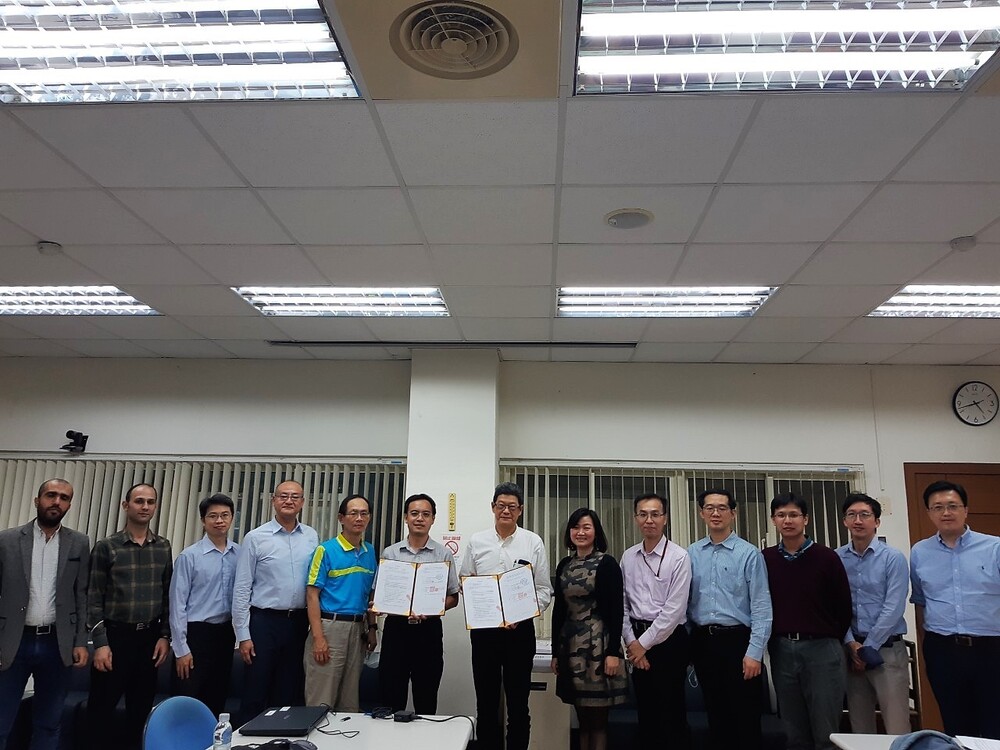 Release Date 18 Jan 2023 Mandarin
NKUST Electrical Engineering Department (EE) has been a talent pool for the electrical industry in southern Taiwan. It has a large number of alumni who served in the public and private sectors.
EE signed a memorandum of understanding (MoU) to forge a partnership with Auden OTIC Lab, a subsidiary of Auden Techno Corp. and also the first Asia OTIC third-party testing lab approved by Open-RAN Alliance, this Jan. It is expected this new partnership will boost the cooperation of both parties on the research of electric power and Industrial Control System (ICS) security.
EE Chair Dai, Hong-Jie stated: "Our faculty members are electrical power, ICS, and ICT experts. Through this MOU, we will cooperate with Auden OTIC Lab to develop an even better solution for our electric power project or ICS security project."
EE Distinguished Prof. Su, Chun-Lien will be the head of EE research team to work with Auden OTIC Lab. He pointed out that EE team has forward-looking security techniques based on artificial intelligence (AI) and machine learning algorithms that help anomaly detection for cyber defense.
This cooperation enabled EE team to test their security techniques and combine them with existing systems that already run in the market.
Electrical Engineering Department (EE) has 8 different college degrees, including associate, bachelor's, master's, doctoral, professional, and other college degrees.
The new MOU will help both parties to cultivate talents and increase industry-academic projects or relevant research. The cooperation is hoped to bring new insight to the University to start a new research direction.
Further Reading
---
---
---
Translated/Edited by Jess Lin