Smart Wearable Device Help ID Students Won Second Place in the NIICC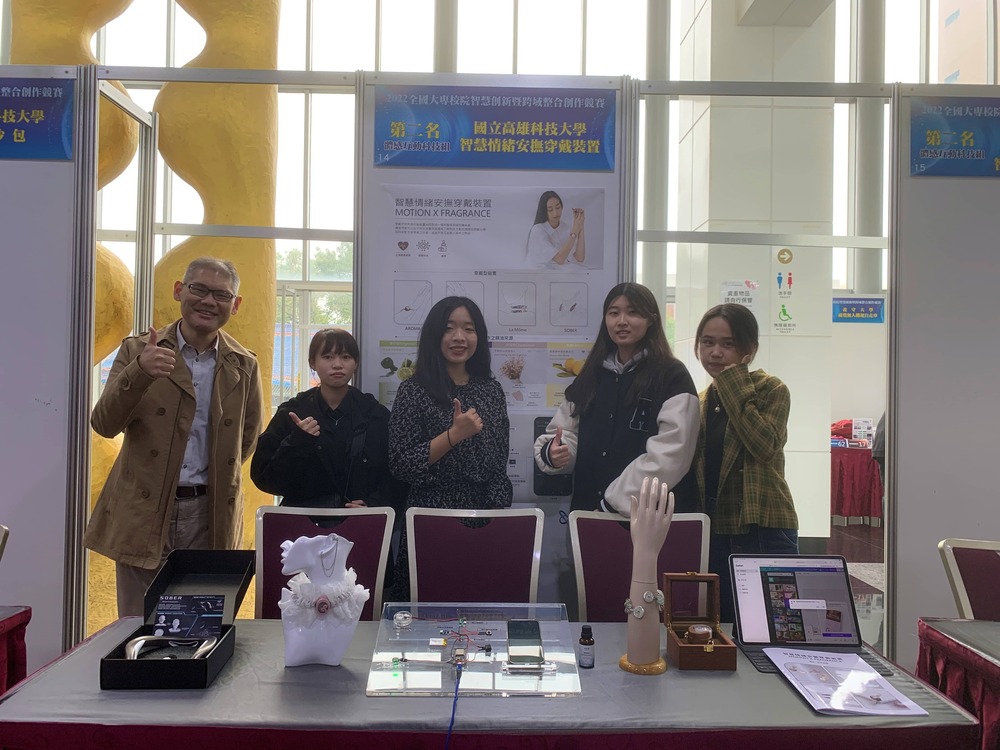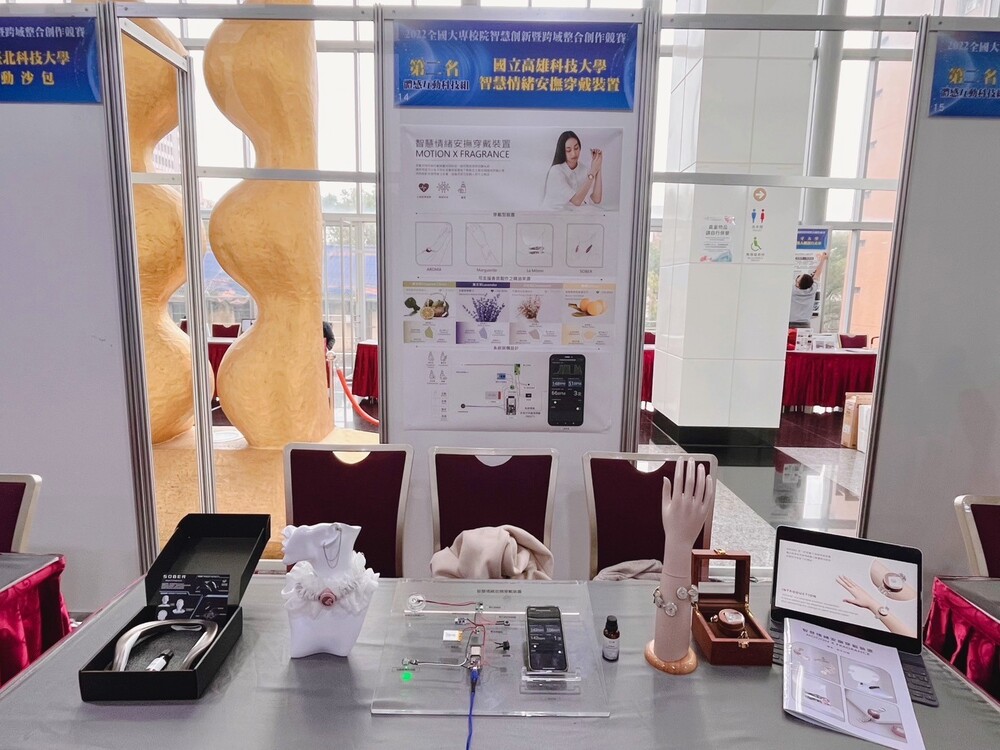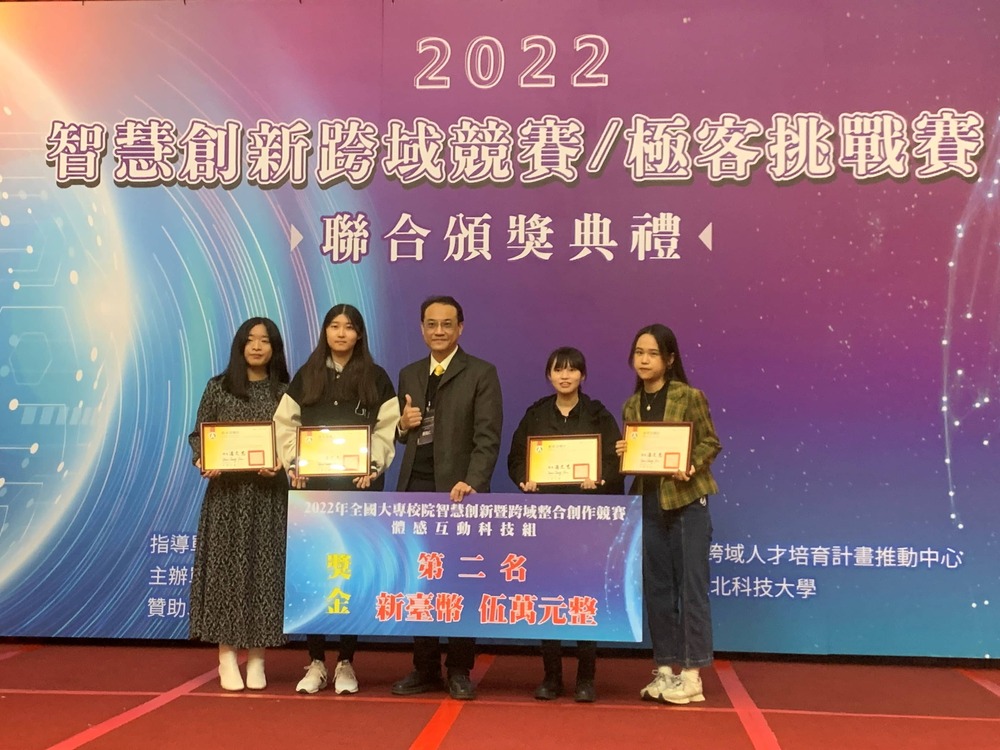 Release Date 19 Jan 2023 Mandarin
NKUST Industrial Design Department (ID) attended the 2022 National Intercollegiate Smart Innovative and Interdisciplinary Integration Creation Competition (NIICC), which lasted for half a year, and won 2nd place in the Immersive Interactive Technologies category at the end of 2022.
The Competition held by National Central University (NCU) contained five categories: Internet of Things, Smart Machines, Sustainable in Digital Technology, Immersive Interactive Technologies, and E-Commerce and Fintech.
Under the guidance of ID Associate Professor Chang, Hsiang-Tang (張祥唐), a student team won 2nd place in the Immersive Interactive Technologies category with their smart wearable devices. These products could detect the user's pulse to spray the right fragrance to soothe the user.
The team combined their professional skills in product design and information science with multiple times of reviews, training, and actual practices over half a year to complete their products. Finally, they overcame hardships and stood out among 22 student teams that entered the final round.
"Our smart devices can detect a user's pulse to determine one's emotion in real-time and spray the right fragrance to soothe the user. The devices will record the user's pulse changes and deliver the data to the user's mobile device. The data will help users to notice the change in one's pulse and learn to monitor one's emotions," says Assoc. Prof. Chang.
Besides designing the function, ID students took product aesthetics and compatibility into consideration. Also, they continued to enhance the details, such as making the perfume sprayed at the right time and last longer in the best concentration to soothe or boost the user.
Assoc. Prof. Chang praised the student team's hard work and dedication while developing these awarded products. The ID student team was formed by Huang, Tzu-Yun (黃子芸), Cheng, Yung-Chih (鄭詠之), Wu, Ting-Tzu (吳庭慈), and Lin, Yu-Yun (林鈺芸).
These products were designed in a product design class assignment in the second semester of their Sophomore year. They continued to refine and upgrade the products while completing their summer internship in Malaysia, and their work finally paid tribute with such a pleasing result.
Further Reading
---
---
National Central University (NCU)
---
Translated/Edited by Jess Lin