NKUST Welcomes Hachinohe Institute of Technology and Delegation from Aomori Prefectural Government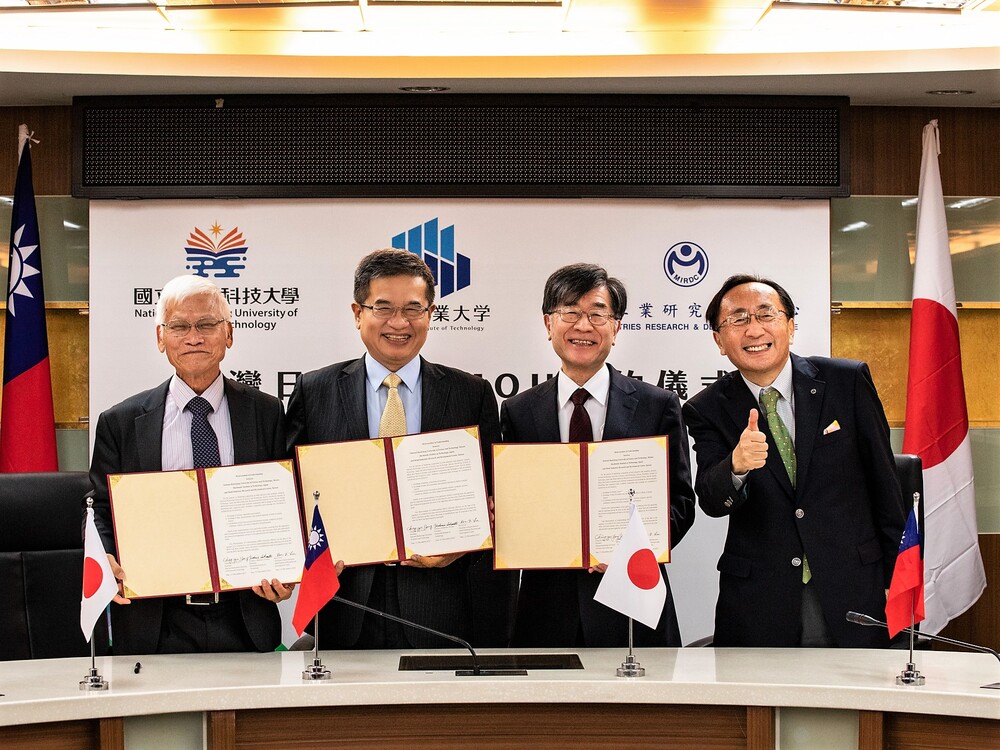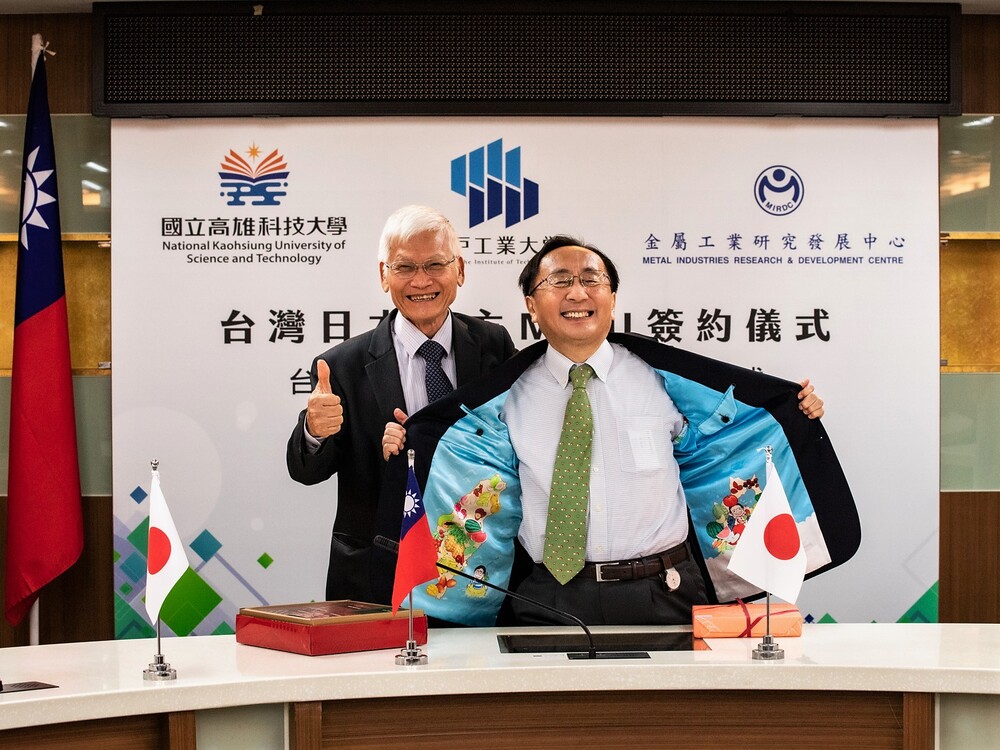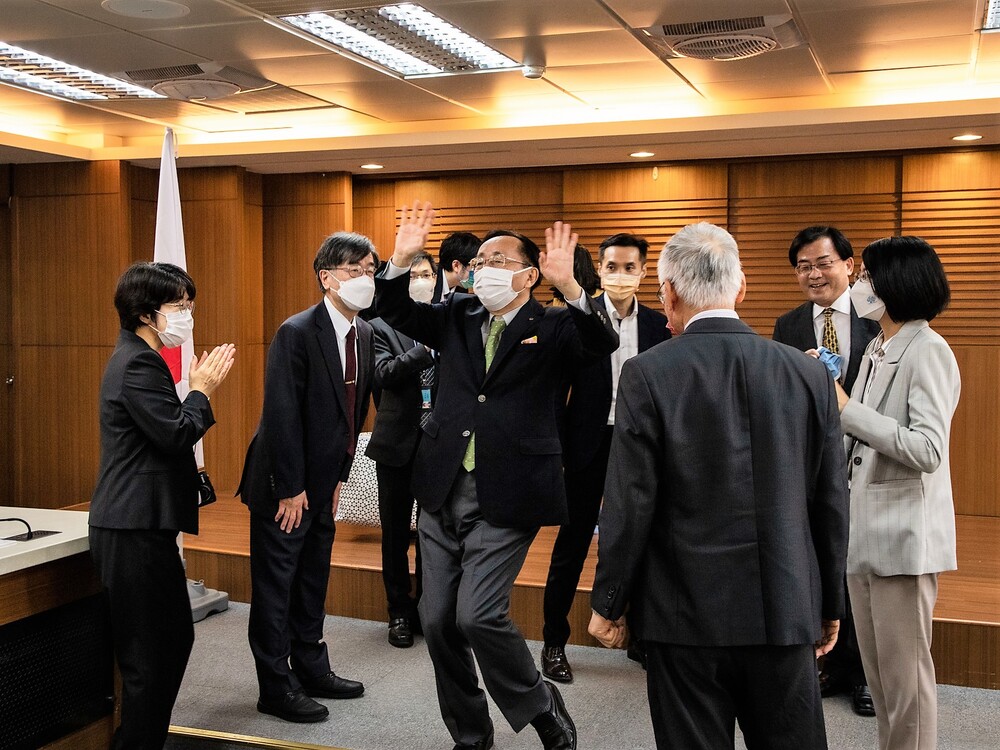 Release Date 22 Dec 2022 Mandarin
The University signed a memorandum of understanding (MOU) with the Metal Industries Research & Development Centre (MIRDC) and Hachinohe Institute of Technology (HIT) on Dec 12 to boost cross-national cooperation on education, research, technical exchanges, and academia-industry projects.
Through this MOU, the three parties built more secure relationships that would facilitate exchanges of each party's strengths in industry-academic research, construction engineering, and maritime research.
At the MOU signing ceremony, all parties exchanged opinions and positive perspectives. Even the Covid-19 pandemic could not dampen their enthusiasm.
Under the witness of Aomori Prefecture Governor Shingo Mimura, an MOU was signed by NKUST President Yang, Ching-Yu, HIT President Yoshinori Sakamoto, and MIRDC Chairman Lin, Ren-Yi (林仁益).
Mr. Shingo Mimura stated Aomori Prefecture, like some counties in Taiwan, faced the problem of a brain drain and an aging population. Hachinohe city in Aomori prefecture in Japan was both a port city and an industrial city like Kaohsiung. He expected this three-parties cooperation could increase the exchanges between Taiwan and Japan to find new ways to lift employment rates for local talents and build a foundation for cultivating international talents.
In 2019, a delegation from the Aomori prefecture government and HIT President paid a visit to MIRDC. As the result of an introduction through MIRDC, HIT and the University established a friendship between the two schools. Two schools, together with MIRDC, forged a close relationship through regular academic and industrial exchanges in the future.
"Before the merger of NKUST, we have been a talent pool for industries in southern Taiwan over the past 70 years. NKUST continues cultivating young professionals and being a critical partner for local businesses. Regarding international cooperation, we have built long-lasting friendships with many sister institutions in Japan. Several of our students even apply for internships in Japan after finishing their studies. These experiences help students get hands-on knowledge and establish critical networking connections in their future career field in Japan or Taiwan," says President Yang.
The University plans to increase students' international experience, so it actively settles international short-term programs or student exchange programs with sister institutions.
Moreover, to raise students' global competitiveness, it encourages scholars and researchers to host cross-national workshops or courses in different fields to extend more technology exchanges between Taiwan and Japan.
---
Translated/Edited by Jess Lin