Message from the Sea Exhibition in Jiangong Campus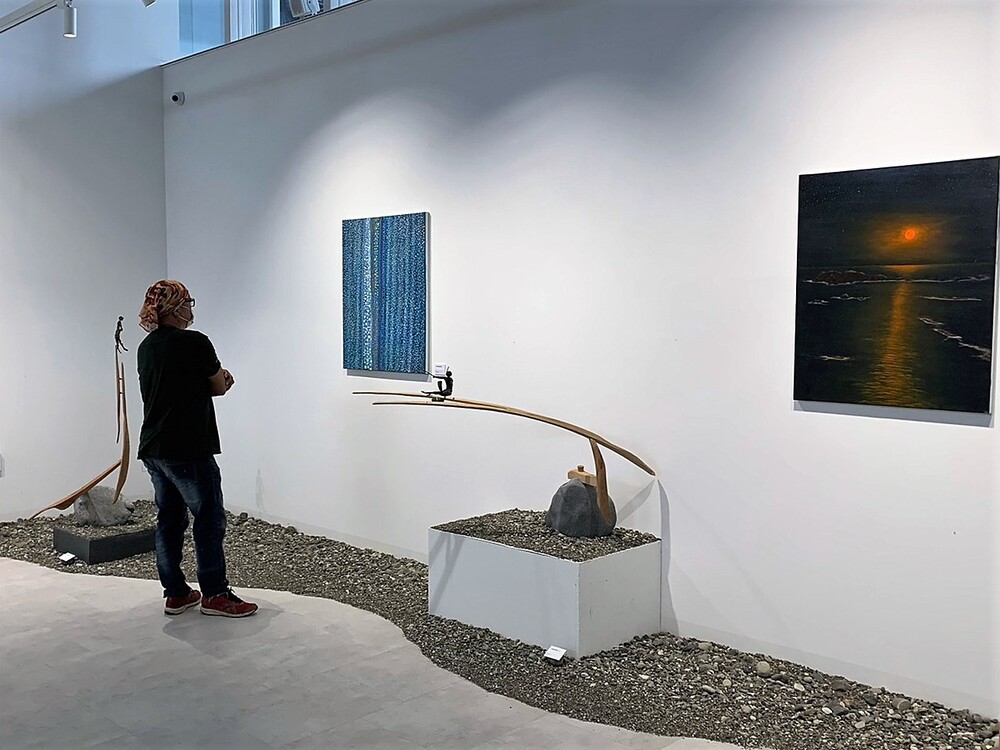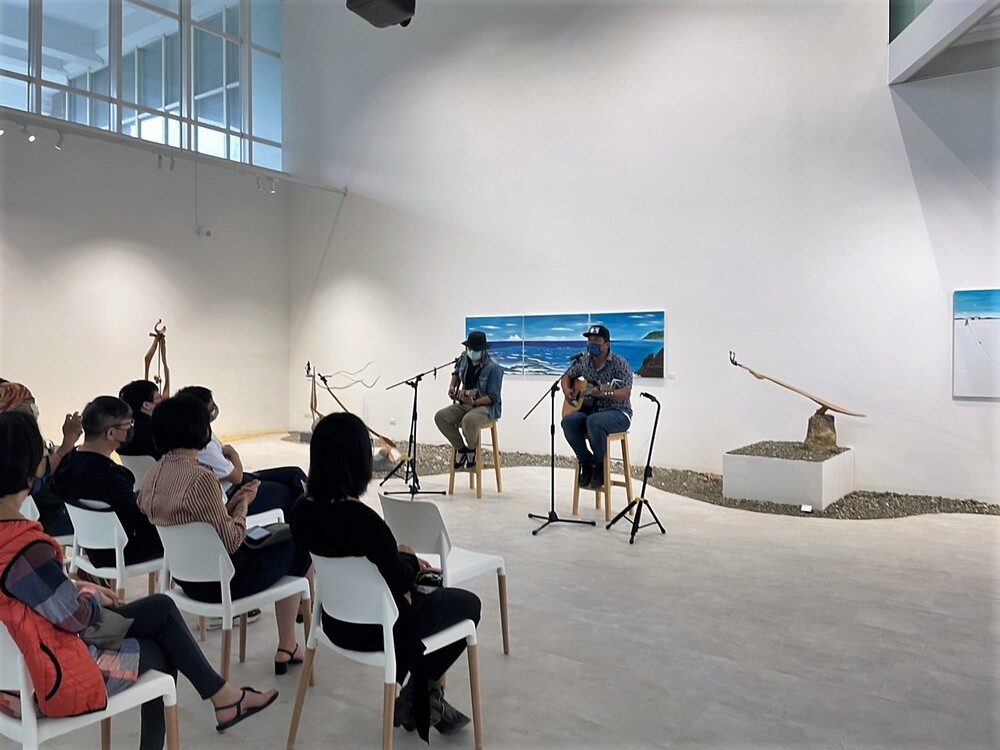 Release Date 10 June 2022 Mandarin
What does the ocean bring to mind?
Sapud Kacaw has been concerned with the change in the ocean and the message from the sea breezes. For years, he combined these natural entities with his life experience and used his artworks to express his affections toward his birthplace Hualien.
Kacaw held an exhibition called "the Message from the Sea" in the Arts Center in Jiangong Campus from May 6 to June 17. The exhibition showed his artworks, including paintings, sculptures, and music pieces. Visitors could imagine the ocean presented in these artworks through their visual and aural senses.
Sapud Kacaw grew up in the village of Ma­ko­ta'ay (Gang­kou in Chinese) in Hualien. He used the ocean as the theme of his artworks to convey the importance of the ocean and coast for the Ami People and express his concern about problems relating to the tribal culture, mountain, and ocean environment.
Kacaw created diverse artworks, including sculptures, clay modeling, art installations, weaving art, paintings, and music, to display an ocean wave-like sense of fluidity with a solid structure and refined texture. His passion and tenderness for his hometown and indigenous culture have been transformed into Modern symbols in every artwork piece, which also reflected the strong connection among people, land, and the ocean in our lives.
The exhibition showed 14 artworks in the form of paintings, sculptures, and music pieces. Artist Sapud Kacaw performed his life experience, the natural environment, and tribal culture in his works.
Given that NKUST has implemented distance education, the University has put the opening ceremony on live stream so that audience could watch Sapud Kacaw share his journey of creating these artworks, his artistic concepts, and the stories behind these works. Also, Kacaw sang a song written in his mother language, expressing his perspective on nature and his indigenous culture.
---
Translated/Edited by Jess Lin