Internet of Vehicles Project: A Green Choice for Travelers to Tour Luiqui Island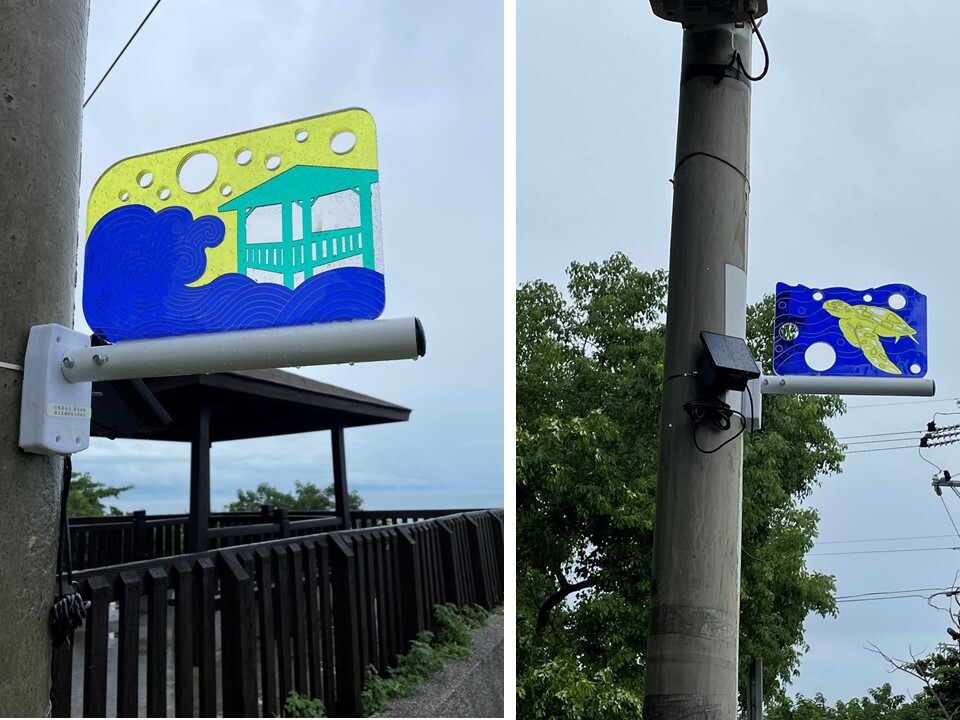 Release Date 23 May 2022 Mandarin
The Center for Innovation and Entrepreneurship Education (CIEE), Industrial Design Department (ID), and Information Management Department (IM) have been working on a joint project, "Simple Living and Travel: Internet of Vehicles Project for Liuqiu Island (IoV Project; 心.慢活-新.旅遊-小琉球智慧車聯網輕旅導入計畫)" since 2020.
The project team cooperated with electric bike rental industry operators at Luiqui Island to provide a low-carbon travel choice for travelers touring beautiful local scenic spots.
The team developed vehicle-to-everything technology (V2X) for electric bikes (e-bikes) and the necessary infrastructure that joined a wireless network to build an IoV environment.
Under this environment, bike rental shops could collect and transmit useful data to offer travelers real-time information with interactive experiences. They can promote low-carbon routes for bike journeys with featured best scenic spots based on the analysis of tourists visiting numbers at each tourist attraction.
The project team was perfectly composed of ID and IM students and led by ID Chair Sung, I-Jen (宋毅仁), and IM Assistant Professor Frank Chu (朱彥銘). IM students were in charge of making 30 base stations and 60 transmitters. Meanwhile, ID students created a series of new looks for base stations that incorporated the feature of the Luiqui Island.
A set of base station transmitters will include three parts: a solar charging module, an IoT Network module, and a colorful engraved acrylic sign.
The acrylic signs were laser engraved and infilled with colors. There are eight colorful patterns in total. Each shows local scenic spots, including White Lighthouse, Houshi Fringing Reef, Black Devil Cave, Shanfu Fishing Harbor, Lobster Cave, Vase Rock, Wild Boar Trench, and Sunrise Pavilion. In addition to these patterns, students designed additional 22 patterns themed to sea turtles.
It is estimated that thirty base stations and 100 transmitters will be completed by the end of this year. These sets will be mounted on 30 utility poles on the island.
After launching the IoV Project, Dean of CIEE Yu-Chen Wei (魏裕珍) had led the project team to discuss back and forth with officials of the Liuqiu Township Office and local e-bike operators, hoping to provide a win-win solution for localers and travelers.
Feedback from local e-bike operators helped the team adjust the infrastructure and upgrade the functions. Their efforts in the IoV project turned the whole system into a data collection and transmission tool and a database.
The data collected and transmitted from e-bike operators offered the Liuqiu Township Office a broad view of all scenic spots on the island. Based on the analysis delivered by the system, officials could ease the holiday crowd and traffic congestion or promote low-carbon routes that include local tourist attractions and gourmet foods.
Further Reading
---
How to Visit Liuqiu Island (or Little Liuqui)
---
Dapeng Bay National Scenic Area Administration
---
Translated/Edited by Jess Lin