Singing and Wandering the Beauty of Wuxing - A New Vision to Jewelry & Metalwork Exhibition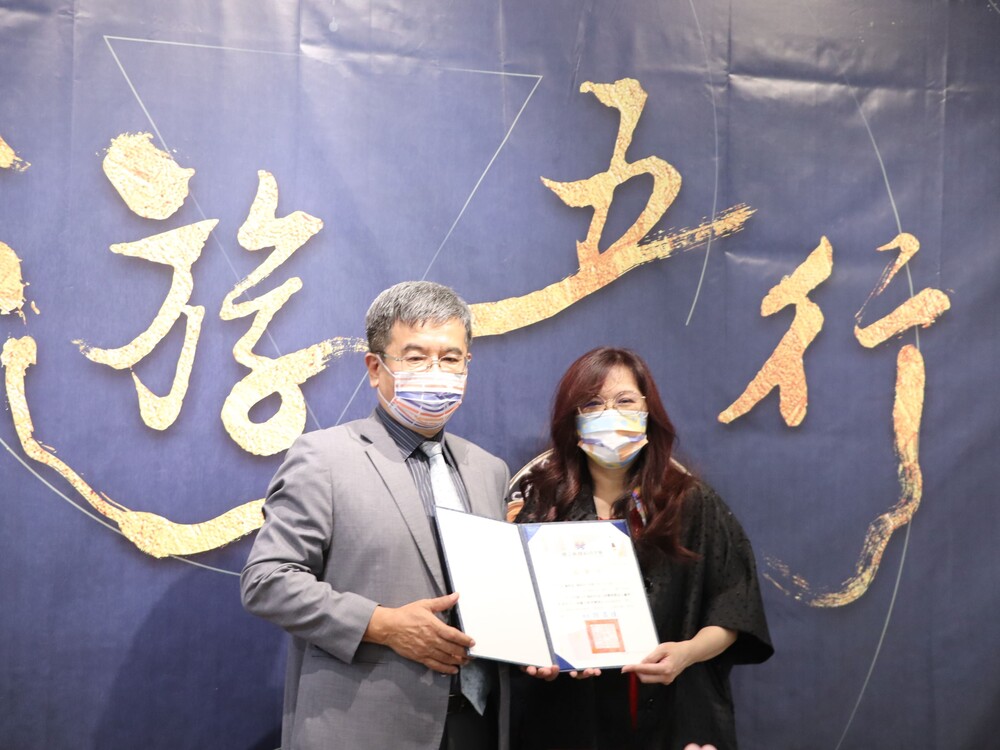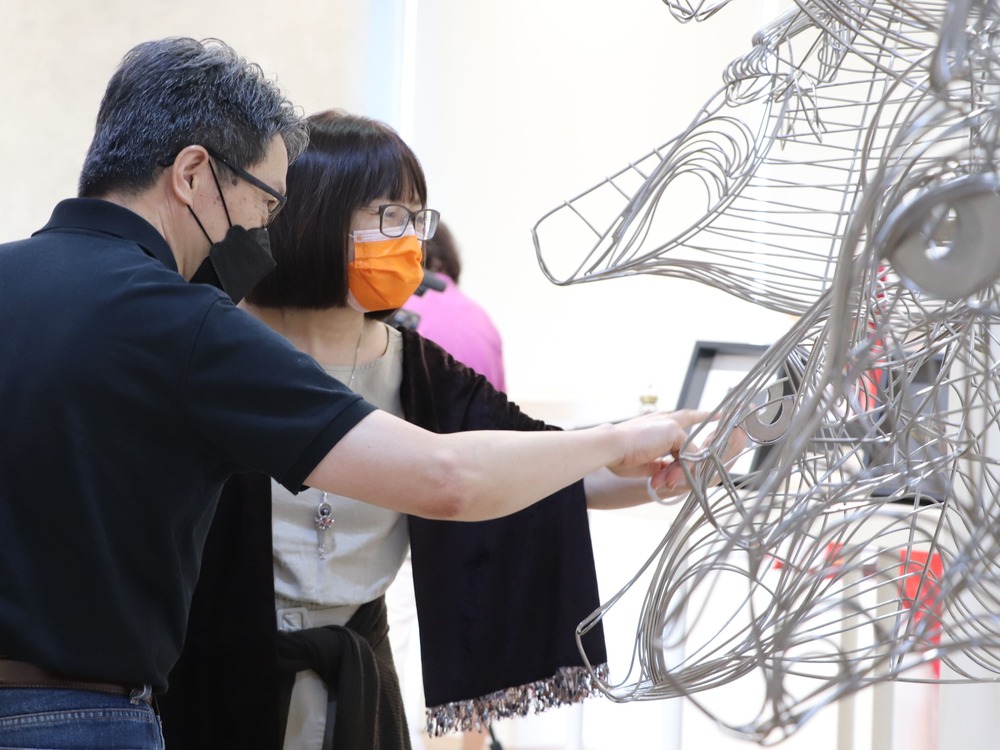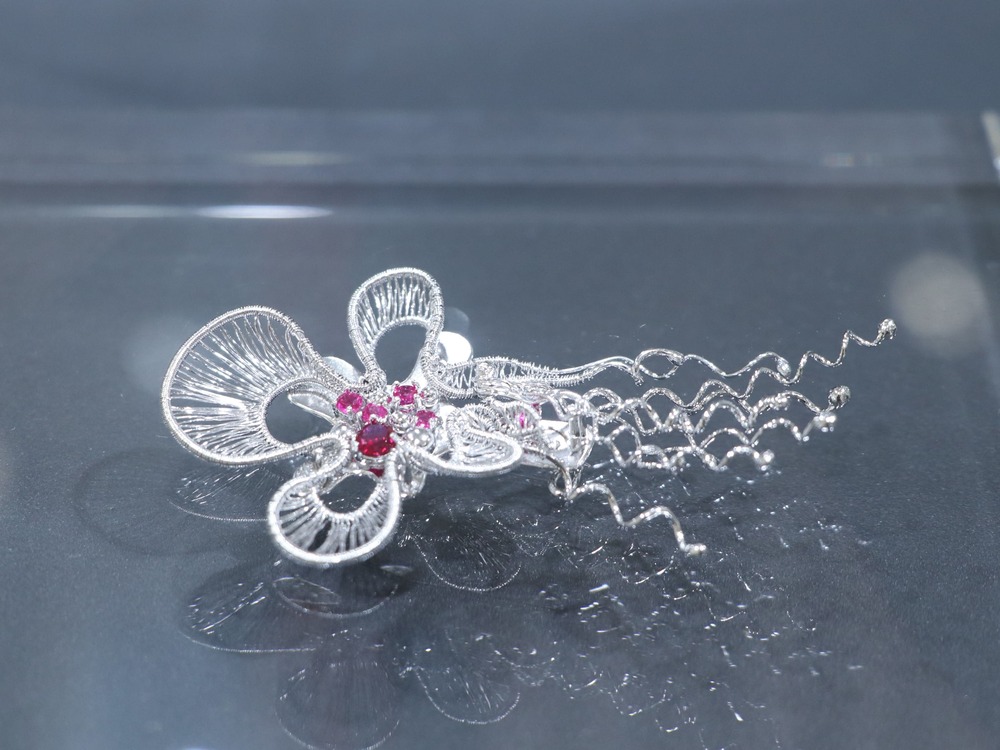 Release Date 30 March 2022 Mandarin
Yang, Tsai-Lin (楊彩玲) is an ID Assistant Professor and also a versatile jewelry and metalwork designer. This year is a bit different in that she curated a solo exhibition to present both her delicate works and her students'.
The showcase was named "Singing and Wandering the Beauty of Wuxing - A New Vision to Jewelry & Metalwork (吟遊五行—楊彩玲金工珠寶創作展暨金工鑫視界—高科大vs南藝大新秀聯展)" and exhibited at Art Center at Nanzih Campus from Mar 30 to Apr 29.
Assist. Prof. Yang mainly lectured on jewelry and metalwork, and design courses at NKUST, and she also lectured at TNNUA. This exhibit has included works from students of two universities.
"Metals are both materials and base elements in the hands of designers who use them to design and make creative objects in the form of metalwork," says ID Assist. Prof. Yang.
At the opening reception, Hsiao, Chi-Lang (蕭啟郎), a famous copper sculpture artist, gave a speech to compliment Yang for her imaginative designs to shine in the art world. He had exchanged ideas with her a couple of times, and every time he found inspiration from her viewpoints.
Yang was good at woven metal techniques, and her outstanding works earned recognition internationally and domestically.
She pointed out the difference in metalwork between students of the two schools: "NKUST students are skilled in developing fine objects of small size; TNNUA students are specialized in creating delicate objects of large size. Large or small, these student works deserve applauses for their detail and creativity."
In addition, the completeness of these works has presented students' potential as creative practitioners. Some of these students have graduated and pursued careers in related creative industries.
In Yang's solo exhibition, she showcased a series of works themed around the thoughts of Wuxing (五行; or called Five Element). She transformed the Wuxing concept of "generating interaction (相生) and overcoming interaction (相剋)" into the aesthetic concept of "generating creativity (相造) and integrating creativity (相化)."
Her metalwork in the exhibition invited viewers to perceive the multiple components from Wuxing, including "Metal, Wood, Water, Fire, Earth," and of these components to be blazed, soaked, crooked, changed, and gathered," just like what has been described in the new chapter of The Art of Workmanship.
The theme of the student exhibit was "A New Vision to Jewelry & Metalwork (金工鑫視界)," with a wide range of works from small to large decorations. The show will showcase till Apr 29.
---
Translated/Edited by Jess Lin