A Successful Closure of AmI & E 2021 in March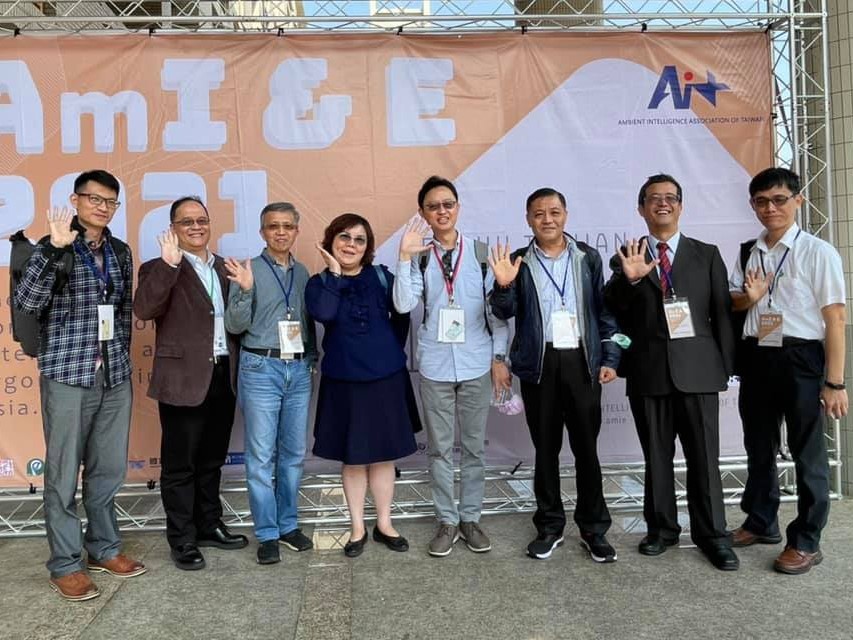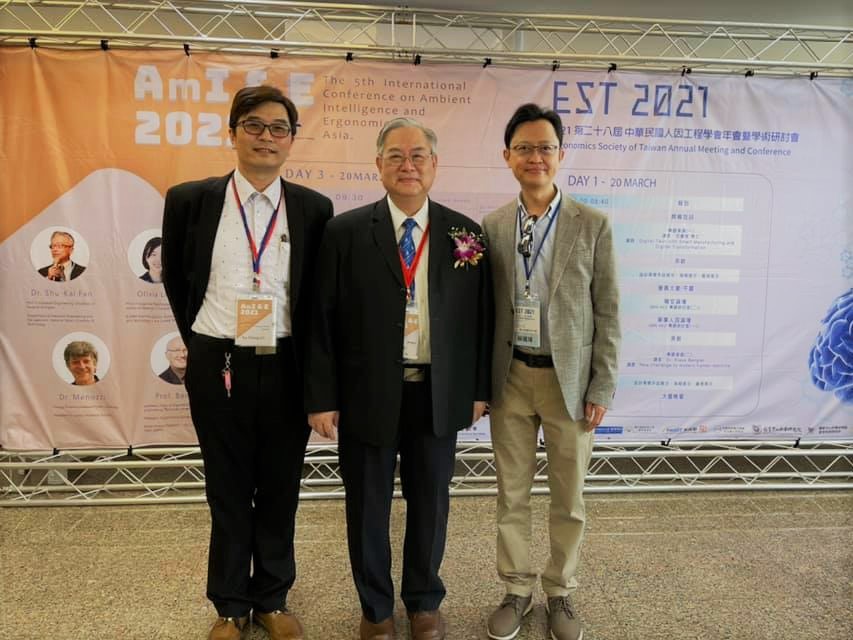 Release Date 20 April 2021
The 5th International Conference on Ambient Intelligence and Ergonomics in Asia (AmI & E 2021) was co-hosted by NKUST Management College, Information Management Department, Ambient Intelligence Association of Taiwan (AmIE), and Ergonomics Society of Taiwan (EST) in the National Penghu University of Science and Technology (NPU). The event was kicked off on March 18 and has come to a successful closure on March 20.
The pseudo-overseas travel to beautiful Penghu island offered the participants a novel experience. The AmI & E 2021 consisted of a forum, two keynote speeches, and research paper presentations. A total of 86 research papers on ambient intelligence and ergonomics were presented, covering theoretical or applied subjects like safety, healthcare, the advanced manufacturing system, human-robot collaboration (HRC), digital human modeling, and affective and pleasurable design.
In the face of COVID, the international conference still has drawn over 120 scholars and experts from 6 countries to exchange innovative thoughts and ideas on ambient intelligence and ergonomics research.
In addition, keynote speeches started with the speaker Professor PD Dr. Marino Menozzi, head of the group "Ergonomics of Information Media" in ETH Zürich, on the topic of "The future, an opportunity for new perspectives in Ergonomics." The second speaker Dr. Olivia Lin, CEO of HLX Innovations Co., Ltd., talked about the topic of "STEM Education."
Also, the 3rd Forum on Defense Technology and Ambient Intelligence was held in the same venue, inviting experts to share their insights on ambient intelligence applied in the defense technology area.
NKUST President Yang, Vice President Yu, Dean for R&D Dr. Kuo, Chun-Hsien, and the Dean and Chair of Information Management Department Dr. Su, Chris K.W. attended the opening and closing ceremony of the AmI & E 2021 in Penghu.
The closing ceremony was held by AmIE and EST with more than 380 participants. President Yan's speech put an exclamation point on the international conference.
After the AmI & E 2021, it continued with another research conference, "the 28th Ergonomics Society of Taiwan Annual Meeting and Conference," hosted by NKUST Information Management Department and EST from March 20 to 22, with 225 participants and 150 research paper presentations. Earlier before these conferences, the 28th Ergonomics Society of Taiwan Master Thesis Competition concluded with 16 outstanding student research papers on March 12.
Further Reading
---
Ambient Intelligence Association of Taiwan (AmIE)
---
Ergonomics Society of Taiwan (EST)
---
Translated by Jess Lin Reviewed by Prof. Amy Tang