Marine Tourism and Recreation Forum Discuss the Future of the Industry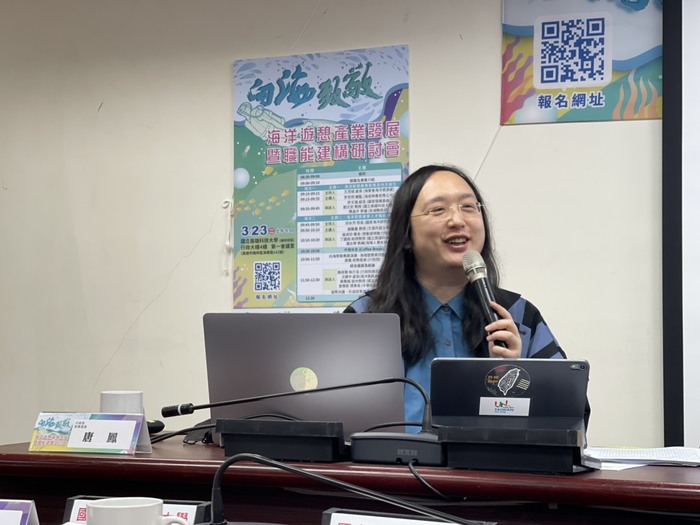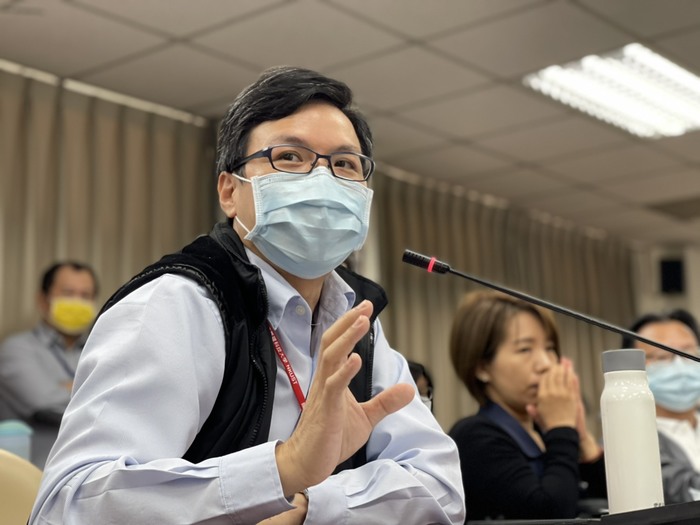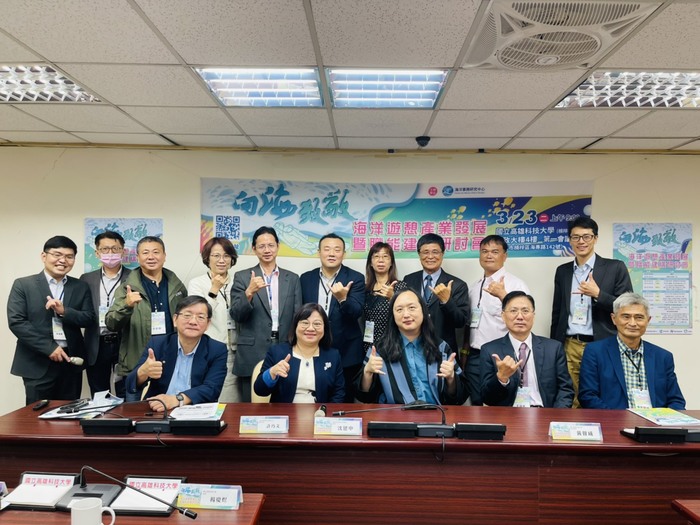 Release Date 25 March 2021
With the rise of marine-based tourism and recreation, the biggest challenge of this new sector is to build an overarching system that governs a licensing system, accredited training courses, skill regulations, and an information platform. Creating a system and governing it is a lot more complex than it looks.
On March 23, NKUST's Marine Affairs Research Center held an event called "Marine Tourism and Recreation Forum: Development and Professionals Training (向海致敬:海洋遊憩產業發展暨職能建構研討會)." It brought governmental departments and civil groups together to discuss issues regarding the marine-based tourism and recreation sector, ranging from the industry, professional certificates, training programs to the construction of a maritime tourist information platform.
The forum focused on the marine-based tourism and recreation sector, and it invited government officials from National Development Council (NDC), Ocean Affairs Council (OAC), Workforce Development Agency (WDA), and local governments as well as members from non-governmental groups and associations to join the discussions. Minister Without Portfolio Audrey Tang was also invited as one of the keynote speakers. The forum was set to a live stream that attracted online and offline audience interacting with the officials.
Taiwan has abundant natural resources with high mountains and is surrounded by oceans. Yet very few Taiwanese plan their trips to experience marine-based recreational facilities. To support marine-based tourism and recreation, building an information platform comes in a government plan.
To develop the marine-based tourism industry, the authority must establish a comprehensive system that takes everything into considerations which includes but is not limited to ocean governance, ocean knowledge, marine ecology, regulations, and certifications for professionals. As NKUST's Marine Commerce College has plenty of research on the marine leisure industry, it has been one of the parties that gave suggestions to the government based on the perspective of the policy or industry.
At the forum, many yacht specialists were attending and giving suggestions, that sparked vigorous discussions. Attendants took up issues, from the marine leisure practitioner's perspective, about how to cultivate the industry and the market.
The outbreak of COVID-19 has great impact on global tourism, but Taiwan's tourism industry faces a challenge different from most of its counterparts. An unprecedented number of domestic tourists travel inside the island and along with its offshore islands. As the domestic needs for marine tourism increase, many people raise questions about ecological protection in the surrounding waters. Therefore, the forum put these discussions under on the main two topics, "Developing Local Marine Tourism and Recreation (海洋遊憩產業發展與地方創生)" and "Training Marine Tourism Professionals (海洋遊憩產業人才職能建構)."
---
Translated by Jess Lin Reviewed by Prof. Amy Tang