NKUST Marine Debris Removal Project: Saving Penghu Waters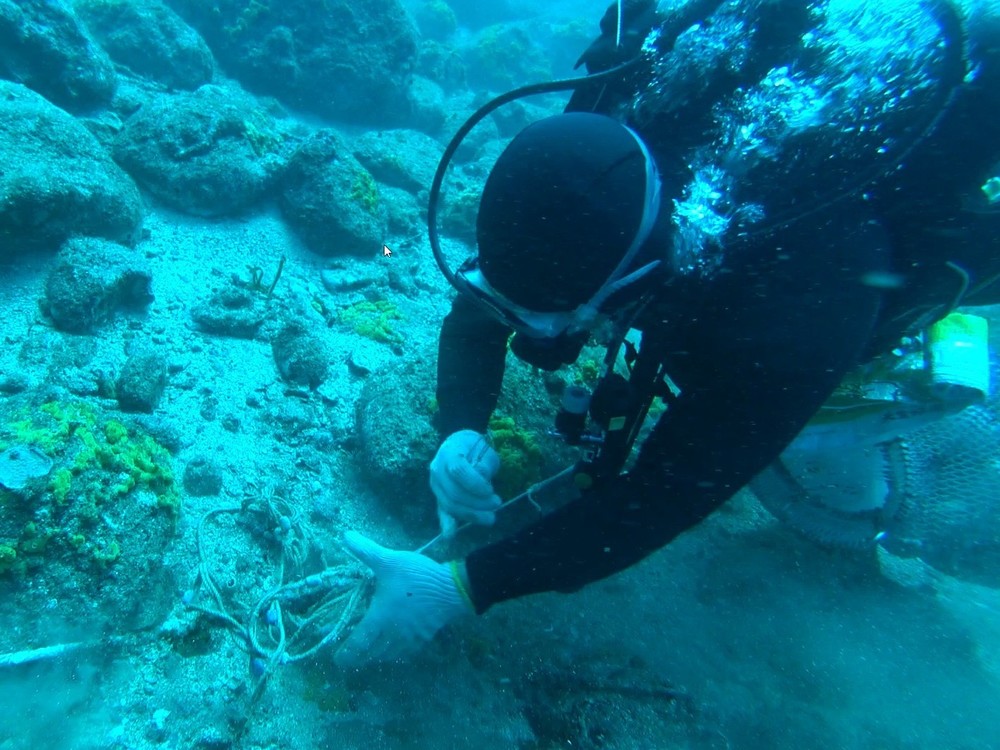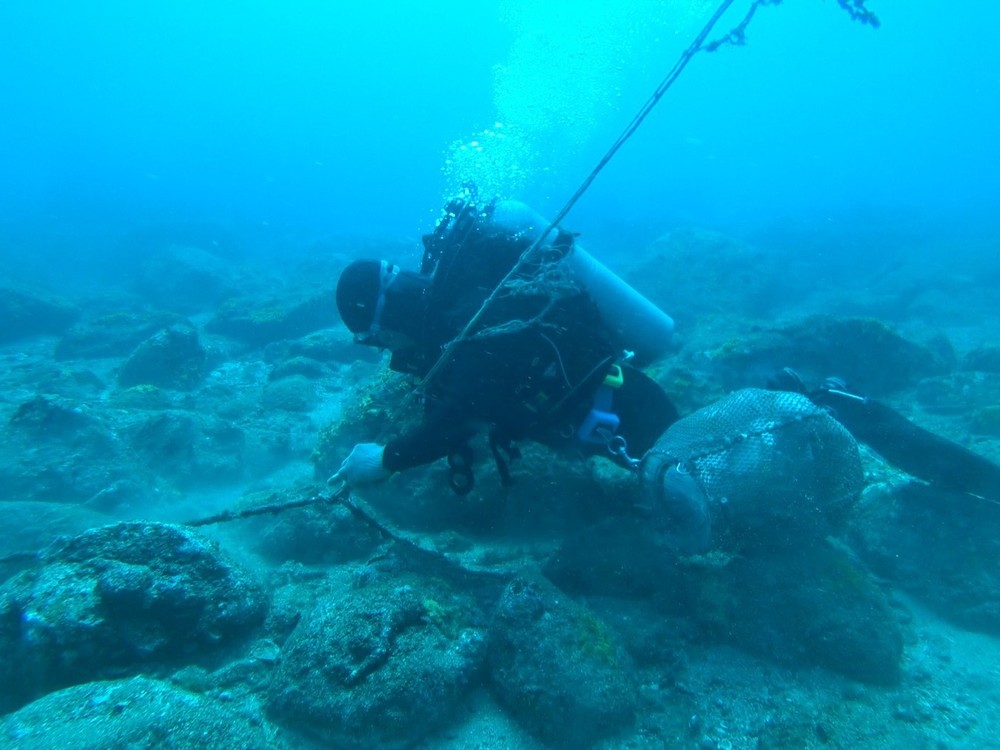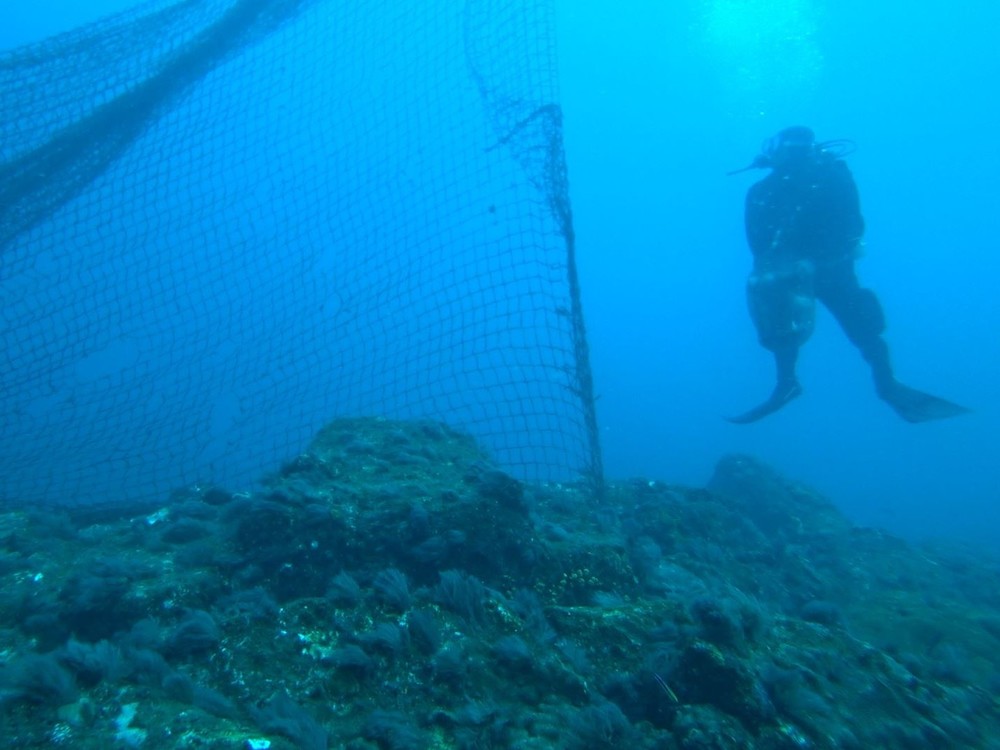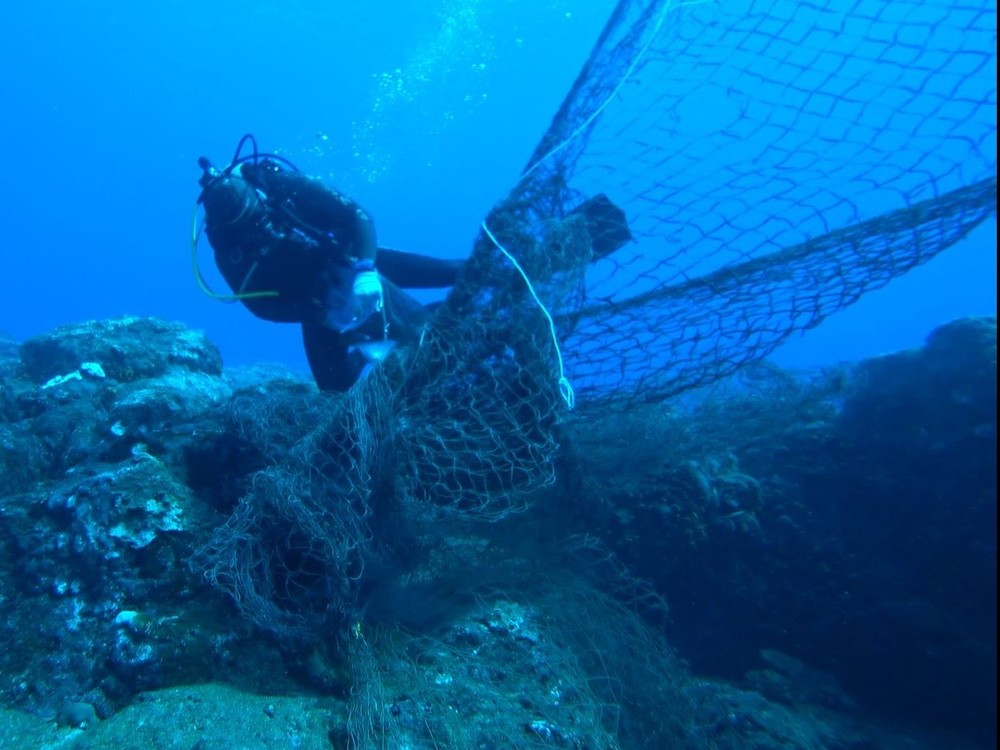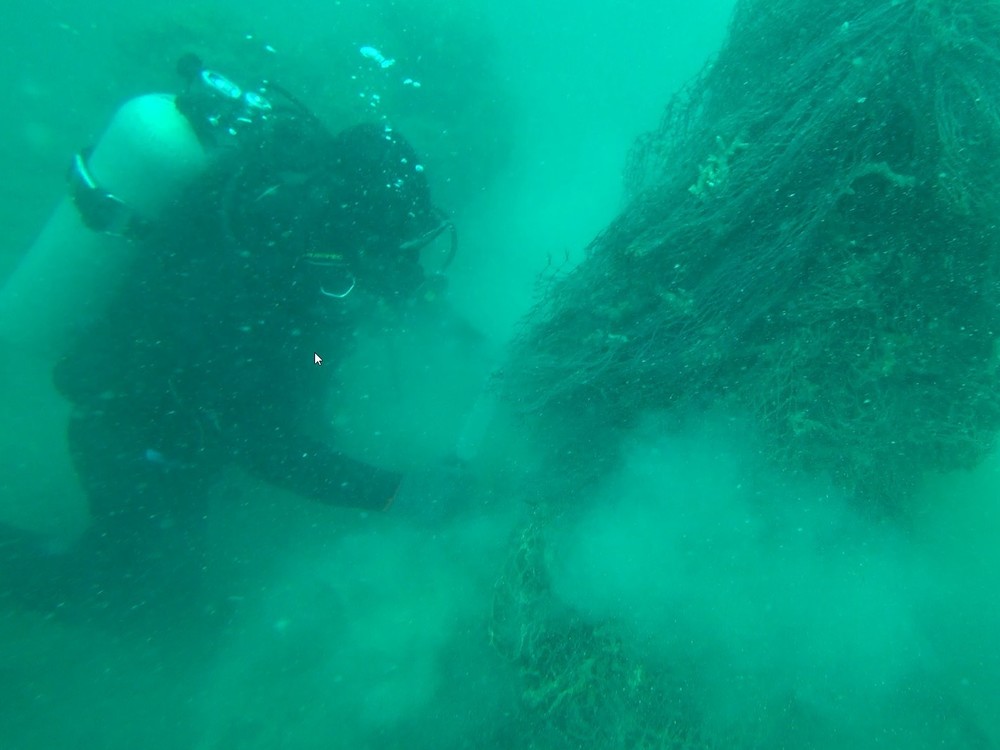 Release Date 26 July 2021 Mandarin
Abandoned, lost, or otherwise discarded fishing gear (ALDFG) is a significant component of marine debris.
According to a report published by the Food and Agriculture Organization of the United Nations (FAO) and United Nations Environment Programme (UNEP) in 2009, there were at least 640,000 tons of fishing gear abandoned and lost at sea per year, accounting for 10 percent of marine debris.
An estimated 800,000 tons of derelict fishing gear (DFG) or ghost gear entered the ocean in 2018. Marine debris is a persistent threat to the ecosystem and wildlife of Penghu Island. In efforts to remove marine debris, Penghu County Government has collaborated with NKUST to remove DFG from nearby waters since 2018.
As of 2020, NKUST Marine Affairs Research Center (MARC) has removed a total of 240,000 meters of abandoned fishing nets.
While cleaning up the marine litter, MARC used Geographic Information System (GIS) to collect data on derelict fishing gear's spatial distribution and types. This information will be provided to the authorities as a critical reference to devise relevant fishery regulations.
"Combined with GIS analysis, we can provide reliable data and information to the authorities for policymaking or modification."
"Combined with GIS analysis, we can provide reliable data and information to the authorities for policymaking or modification. The whole process is also a significant part of sustainable management. The sad thing is there are very few universities putting resources and joining on-site marine debris removal projects," says MARC Director Liu, Wen-Hong (劉文宏).
Director Liu added that this successful project at Penghu island could be a great example for other marine debris removal projects at other water areas around Taiwan in the future. The one thing to be careful about is the harsh and dynamic underwater environments in waters around Taiwan. It involves a thorough scheme to research and devise a debris removal strategy fitting local waters.
Chinese Taipei Underwater Federation (CTUF) Chairman Tseng, Ying-Chu appreciated the staff of the project and said: "This project is not that easy. Project workers have to dive into the sea to remove abandoned fishing gears manually. Different waters, certainly, have different conditions and challenges for workers to deal with."
Estimates reveals that tattered or shredded fishing nets account for 46% of the Great Pacific garbage patch (GPGP), which covers areas equal to almost half of the land area of France.
"If we really want to do something to save our marine ecosystems, removing marine litter is the first step," says Chairman Tseng.
Apart from removing marine debris, the project staff used the CoralWatch chart to assess coral conditions while working underwater.
In order to make good use of abandoned fishing net collected from the sea, the project cooperated with local artists to transform nets into art installations or parts of a show performed by Open Theater Group.
The project has touched a range of new attempts and is certainly a perfect example for future projects.
---
Translated by Jess Lin Reviewed by Prof. Amy Tang